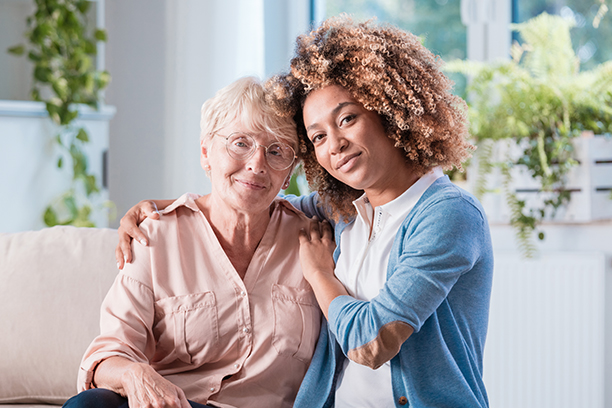 Meal Planning and Preparation for Seniors in Jonesboro, GA and Surrounding Areas
At Visiting Angels, our trained senior caregivers provide healthy meal planning and meal preparation services for aging adults in Jonesboro, Morrow, Riverdale, Ellenwood and surrounding areas in Clayton, Henry, Fulton and DeKalb Counties in Georgia
Maintaining a healthy diet in golden years can be quite a challenge for older adults who continue to live independently at home. Very often, seniors become malnourished, gain weight, eat too little or turn to unhealthy foods. Poor nutrition can quickly worsen existing chronic conditions or cause new arising medical problems.
At Visiting Angels Jonesboro, our senior caregivers are committed to enabling older adults in our communities to lead active, happy, fulfilled lives. Eating a healthy diet is an important part of maintaining overall wellness.
That is why many families throughout Jonesboro, College Park, Williamsburg Park, South Fulton, East Point, Union City, Morrow, Riverdale, Ellenwood and throughout Henry, Fulton, DeKalb and Clayton Counties opt to include our meal preparation services in their loved one's companion care plan.
Why Eating a Healthy Diet Can Be Challenging for Seniors in Jonesboro and Surrounding Communities
There are a number of reasons why seniors may be prevented from maintaining a healthy diet. The most common ones include:
Mobility or stamina issues
Seniors often lose strength or face limited mobility as they age. Because of this, spending hours in the kitchen or going grocery shopping can be rather strenuous for many older adults.
Frozen meals and fast food convenience
Without easy access to a grocery store and with the aforementioned strength problems, seniors often choose the easiest option – frozen TV dinners and fast food. Although convenient, these foods are highly processed and full of sodium and other unhealthy ingredients that can contribute to obesity and high blood pressure or have other detrimental effects on your loved one's health.
Lack of appetite
It is also not uncommon for seniors not to feel hungry. In many cases, this can be a side effect of prescribed medication or a symptom of underlying depression caused by loneliness and social isolation. Then there are chewing and denture issues, which may prevent the elderly from eating as they should.
Fortunately, all these problems can be easily addressed with the help of dedicated in-home caregivers from Visiting Angels Jonesboro. Our loving professionals can prepare delicious meals, provide companionship and conversation during mealtimes and make sure your mom or dad is getting all the nutrients they need to stay healthy.
For example, one of our senior caregivers can help by:
Going grocery shopping or picking up online grocery orders
Preparing snacks and cooking warm meals
Re-organizing the kitchen to make plates, cutlery, utensils and pantry items more accessible for your parent
Storing leftovers and doing the dishes after meals
Taking out the trash
And more
Call our Jonesboro, GA office today at 678-883-7217 or fill out our contact form to learn more about in-home care, meal preparation and how our senior caregivers can help your mom or dad to boost their overall health.
Serving Jonesboro, College Park, South Fulton and surrounding communities of Cliftondale, Heritage Park, and Red Oak, GA
Visiting Angels Jonesboro, GA
238 Stockbridge Rd #206
Jonesboro, GA 30236
Phone: 678-883-7217