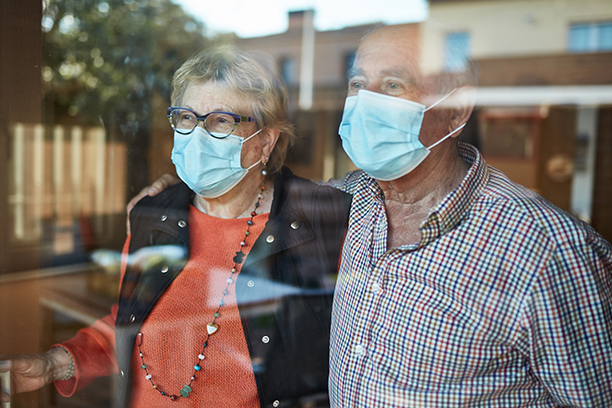 Medication Reminders for Seniors in Jonesboro, GA and Surrounding Areas
Our in-home care providers can provide medication reminders to ensure seniors in Jonesboro, Morrow, Riverdale, College Park and surrounding Georgia communities take their dose properly and at the correct time
At Visiting Angels Jonesboro, we are committed to delivering top-quality in-home senior care to elderly adults in Clayton, DeKalb, Henry and Fulton Counties. With help from our dedicated caregivers, your aging loved one can remain safely at home throughout their golden years, despite their medical issues.
Our caregivers are trained to assist seniors with various daily tasks, from meal preparation to light housekeeping and transportation. They can also provide medication reminders to ensure your parent takes their pills according to given instructions.
As they age seniors deal with various health issues due to which they need to take medications. Most older adults even take several different pills throughout the day to keep their medical problems under control. With medication reminders we can ensure that our clients do not mix up their meds and accidentally take them the wrong way.
Although as providers of essential personal care we cannot administer medications or organize pill boxes, our in-home care providers can remind your loved one to take meds that have already been organized by a health care provider or a family member.
Why Medication Reminders Are Important
Different medications come with different instructions. Some pills should be taken with food, while others require to be taken on an empty stomach. Also, there are medications that need to be taken at a certain time each day. All of these rules can be confusing for older adults, especially those who suffer from memory loss.
Our caregivers can set a timer or tell your loved one in person that it is time to take medication. They can also make sure that your parent is following all the instructions and has taken their pills successfully.
Taking their medications incorrectly can drastically reduce their effectiveness. This is why we offer medication reminders as a part of our home care services.
Meaningful Assistance from In-Home Care Providers at Visiting Angels Jonesboro
Apart from providing medication reminders, our caregivers can help your loved one with grocery shopping, running errands, and meal preparation, provide companionship and conversation during mealtime and assist them with light household chores.
Call Visiting Angels Jonesboro to Learn More!
If you wish to learn more about the ways our in-home care providers can enhance your loved one's quality of life and help them age safely at home, please contact our office in Jonesboro, GA at 678-883-7217.
Serving Jonesboro, College Park, South Fulton and surrounding communities of Cliftondale, Heritage Park, and Red Oak, GA
Visiting Angels Jonesboro, GA
238 Stockbridge Rd #206
Jonesboro, GA 30236
Phone: 678-883-7217