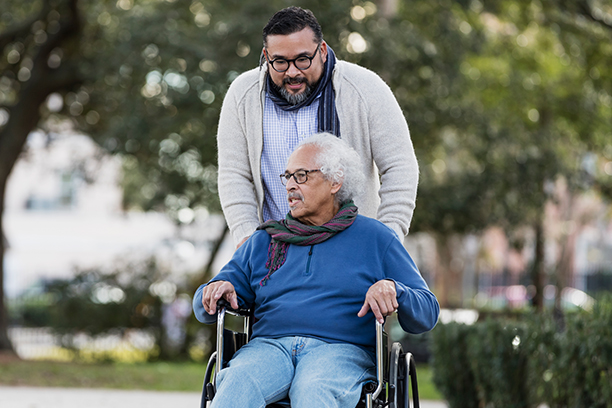 How Transitional Care Helps Seniors in Jonesboro, GA and Surrounding Areas Reduce Hospital Readmissions
At Visiting Angels Jonesboro, our transitional care program focuses on helping seniors in Jonesboro, Morrow, Ellenwood, Riverdale, College Park, South Fulton, Cliftondale and surrounding Georgia communities reduce their likelihood of being readmitted to the hospital with quality home care solutions
Older adults who have been hospitalized generally cannot wait to get back to the comfort of their own home. However, although their home will bring them a lot of comfort, it can be a very unsafe place, particularly if they do not have any outside help. In instances like this, the Ready-Set-Go Home program from Visiting Angels Jonesboro can make a huge difference in the life of a recently discharged senior. If your loved one is in the process of transitioning back home, do not wait. Get them the help they need right now.
The reason our homes can be a dangerous place for us following a hospitalization is because, if we do not have the help we need, we can be rehospitalized very soon thereafter. According to the Centers for Medicare and Medicaid Service (CMS), as many as 20 percent of older adults end right back up in the hospital within a month of being discharged from the hospital. Our transitional care services have helped thousands of seniors avoid this in Jonesboro, GA and across the country. We can help your loved one, as well.
How Can Transitional Care Help My Loved One?
If you are worried about your loved one, the good news is that there are plenty of ways to lower their risk of readmission.
As part of our Ready-Set-Go Home program, we can help prevent the following:
Problems that arise in at-home management of an illness - We offer a variety of solutions to help seniors manage chronic conditions and illnesses by providing essential personal care;
General fatigue that comes from a prolonged hospital stay - We can get your loved one's energy levels up by preparing delicious and nutritious foods, accompany them on hikes or exercise routines, make sure they get enough sleep at night and more;
Lack of following doctor's orders - Our caregivers can review recommendations from your loved one's doctor and ensure they're followed in order to prevent any complications;
Missing post-hospitalization medical appointments - Our caregivers can remind your loved one when an appointment is coming up and provide reliable transportation;
Not taking prescribed medications on time - With medication reminders, our caregivers can help make sure your loved one is taking the correct dosage at the correct time in order to keep up their health
Benefits of Visiting Angels Jonesboro's Ready-Set-Go Home Program
What sets our Ready-Set-Go Home program apart from other similar transitional care programs is our three-pronged approach. This approach helps lowers risk factors, allowing your loved one to successfully avoid going back to the hospital.
These are the steps we take to help your loved one avoid readmission:
Before your loved one leaves the hospital, we ensure a seamless transition by working with their hospital discharge coordinator. We want to be as ready as possible to provide the sort of care our clients will need in the period to come.
Next, we provide quality in-home care, ensuring our clients recover in a compassionate, supportive environment. Our caregivers can prepare meals, remind your loved one to take any medication they need, help with light housekeeping tasks, run errands, transport your loved one to follow-up appointments and physical therapy sessions, assist your loved one with bathing and getting dressed and so much more.
Our office staff coordinate behind the scenes and track your senior loved one's progress. We can also assist with coordinating meal and medical equipment deliveries and keep you updated if we notice any changes to their health or well-being.
To find out more about transitional care in Jonesboro, GA, please give us a call at 678-883-7217 or fill out our contact form today!
Serving Jonesboro, College Park, South Fulton and surrounding communities of Cliftondale, Heritage Park, and Red Oak, GA
Visiting Angels Jonesboro, GA
238 Stockbridge Rd #206
Jonesboro, GA 30236
Phone: 678-883-7217