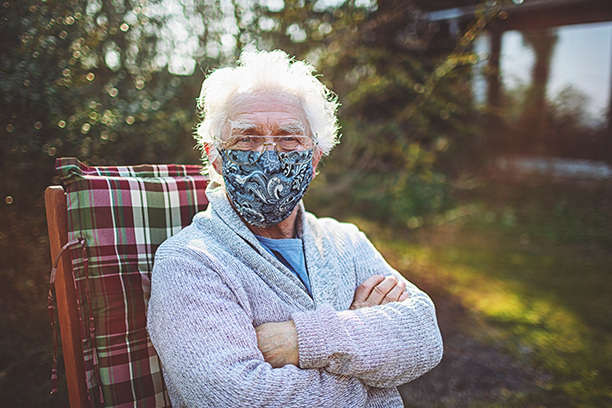 In-Home Recovery Care Available for Seniors in Jonesboro, GA and Surrounding Areas
With our professional home care services, seniors in Jonesboro, Riverdale, Morrow, Ellenwood, South Fulton and surrounding areas in Georgia can recover safely and comfortably after surgery at home
In their senior years older, adults don't recover as quickly as they used to when they were younger. With age, our bodies change and they need more time heal. If your loved one has scheduled surgery, their recovery might take weeks or even months. During this period, they will need extra help with everyday tasks.
With post-surgery recovery care at home from Visiting Angels Jonesboro, you can be at ease knowing that your loved one is receiving the level of care they need to get back on their feet.
How Our Professional Home Care Services Help Seniors in Jonesboro and Surrounding Communities Recover
Seniors who are recovering at home after an operation need assistance with everyday tasks, from bathing and meal preparation to housekeeping and transportation. Naturally, every individual has a different set of needs, which is why we are committed to creating personalized care plans.
At Visiting Angels Jonesboro, our caregivers are skilled to assist with various activities, such as:
Meal Preparation: With our professional home care services you can rest assured that your loved one will have access to nutritious meals during their recovery. Our caregivers will buy groceries, prepare delicious meals and make sure your parent is following doctor's orders.
Mobility Assistance: With help from our caregivers your loved one will be able to move safely around the house without risking their health or recovery.
Bathing and Grooming Assistance: We understand that maintaining personal hygiene is important for your loved one's physical and mental health. Our caregivers will assist them with bathing, showering, grooming, toileting and more.
Housekeeping: We will ensure that your parent recovers in a clean living environment by assisting them with housekeeping tasks such as vacuuming, dusting, laundry and other activities.
Medication Reminders: Our caregivers will make sure your parent takes their medications as prescribed.
Long-Term Care for Ongoing Support
In some cases, seniors require long-term care after surgery. Some older adults need help with getting around the house or staying active, and there are those who experience a cognitive decline after a procedure.
If your loved one's recovery takes longer than expected and they find themselves in need of long-term care support, you can count on Visiting Angels Jonesboro. We can ensure your parent's well-being by providing overnight monitoring, helping them get to their appointments and offering companionship and conversation.
If you want to learn more about our professional home care services, please call our office in Jonesboro, GA at 678-883-7217 or fill out our contact form today.
Serving Jonesboro, College Park, South Fulton and surrounding communities of Cliftondale, Heritage Park, and Red Oak, GA
Visiting Angels Jonesboro, GA
238 Stockbridge Rd #206
Jonesboro, GA 30236
Phone: 678-883-7217