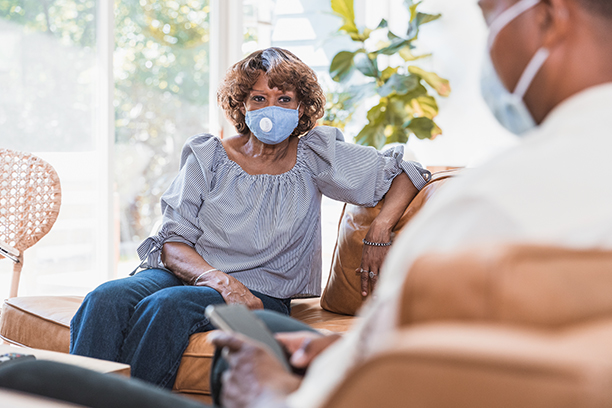 Learn More About Payment Options for Private Home Care Services from Visiting Angels Jonesboro
As a private pay caregiving agency, we help families in Jonesboro, Ellenwood, South Fulton, College Park and surrounding areas in Georgia understand what their options are for financing our private home care services
The vast majority of older adults has a strong desire to remain living in their home as they age, so it is truly no wonder that in-home senior care has become a preferred alternative to assisted living facilities or nursing homes in the last few years.
When families start considering private care options for their aging loved one, they first need to determine how to finance professional care.
At Visiting Angels Jonesboro, we provide private pay services, meaning that in most cases clients pay for our private home care services privately, out-of-pocket. Nonetheless, some seniors in Jonesboro, Ellenwood, Riverdale, Morrow, College Park, South Fulton and surrounding areas in Georgia may be eligible for certain benefits that can partially or entirely cover the costs of professional senior care services.
Payment Options for Families in Jonesboro and Surrounding Communities
Veterans Benefits
Visiting Angels Jonesboro is an approved provider of Home Health Aide, HHA for short, and Respite visits included in the Veterans Benefits program. HHA is designed to help aging veterans remain living independently at home by assisting with a plethora of daily needs while Respite visits offer temporary relief for family caregivers.
If your loved one is an honorably discharged veteran or surviving spouse of such a veteran, consider checking eligibility and requirements with your local Veterans Affairs office.
You can also click here to learn more about eligibility requirements.
Long-Term Care Insurance
While long-term care coverage is not included in most traditional health and medical insurance plans, there is a specific policy called long-term care insurance that can cover senior's future care needs if obtained in time. Usually, this type of policy is sought after by adults in their 40s and 50s as a means of financing their future care needs.
Want to learn more about long-term care insurance? Click here!
Paying for Private Home Care Services Out of Pocket
For those who don't have a long-term care insurance policy or are ineligible to receive Veterans Benefits, our services can be financed privately. Some families chose to pay with income or savings while others opt to share expenses between siblings and relatives.
At Visiting Angels Jonesboro, we offer free in-home consultations to provide guidance and help families through the decision-making process. At a convenient time, our expert client directors can visit your loved one's home to discuss our private home care services, assess your needs and develop a personalized plan of care. During this initial meeting, we will also go through your financing options and the costs of your specific care plan.
Call our Jonesboro, GA office at 678-883-7217 to schedule your free in-home consultation today. We are here to help!
Serving Jonesboro, College Park, South Fulton and surrounding communities of Cliftondale, Heritage Park, and Red Oak, GA
Visiting Angels Jonesboro, GA
238 Stockbridge Rd #206
Jonesboro, GA 30236
Phone: 678-883-7217