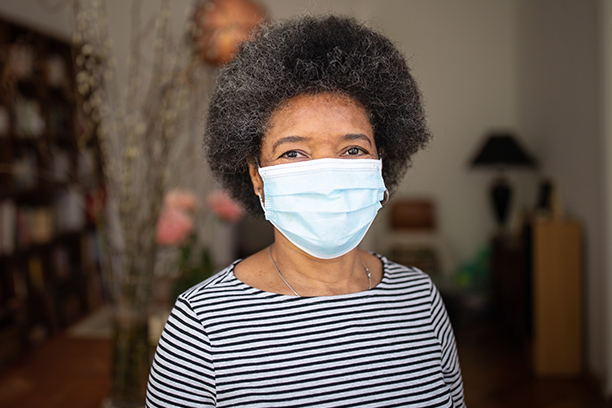 Senior Caregivers Offer Palliative Care Services in Joplin, MO and Surrounding Areas
Visiting Angels Has Senior Caregivers Certified in Palliative Care in Joplin, Carthage, Neosho, Lamar, Monett, and Nearby Cities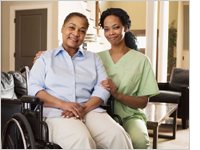 Palliative care, also called comfort or supportive care, is given to improve the quality of life of patients who have a serious or life-threatening disease, such as cancer. The goal is not to cure, but to prevent or treat the symptoms and side effects of the disease and its treatment. It also focuses on any psychological, social, and spiritual issues that may arise.
If a loved one has a serious or life-threatening illness, you might be searching for ways to help them be more comfortable and improve their quality of life. To help you better understand about our palliative care services that our senior caregivers provide, here are five facts that you should know about palliative care:
1. Palliative Care Can Begin at Initial Diagnosis
Palliative care is given throughout a patient's experience with a serious disease. Cancer patients, for example, are encouraged to voice their emotions regarding diagnosis, treatment, follow-up care, and how they cope regarding the unknown outcome of their situation. Senior caregivers aim to maintain the best possible quality of life by also paying attention to emotional issues and working as part of a multidisciplinary team to coordinate holistic care.
2. Hospice Care is Different from Palliative Care
Although hospice care and palliative care share the same principles of comfort and support, palliative care is offered earlier in the disease process, not just on the terminal diagnosis. You must generally be considered terminal and within six months of death to be eligible for most hospice programs or to receive hospice benefits from your insurance. Palliative care, on the other hand, has no restrictions. Senior caregivers can provide palliative care to patients at any time, at any stage of illness whether it be terminal or not.
3. The Family Members of the Patient Can Also Receive Palliative Care
Family members are an important part of cancer care and like the patient, they must be assisted on how to cope with all the changes. It is common for a family member to become overwhelmed by the extra responsibilities placed upon them while trying to balance other obligations. Palliative care and our senior caregivers can help them address emotional issues, and provide social support that they need.
4. Research Shows That Palliative Care is Indeed Beneficial
Palliative care and its many components are beneficial to patient and family health and well-being. A number of studies in recent years have shown that patients who have their symptoms controlled and are able to communicate their emotional needs have a better experience with their medical care. Their quality of life and physical symptoms improve.
5. Palliative Care Enhances Care Value
Research demonstrates that palliative care involvement is associated not only with savings in health care costs, but also with improvement in the quality of care in such areas as patient quality of life and patient and family satisfaction. Palliative care will play an integral role in a changing health care landscape that is increasingly focused on providing higher-quality care at a lower cost.
Palliative care is not limited to pain management. It also includes counseling and other services from our senior caregivers that can ease the emotional and spiritual distress of patients and their families. If you ever find yourself in such situation, palliative care services from Visiting Angels of Joplin could be a great help for you and your loved ones. Contact our office at 417-781-1000 to learn more.
Serving Joplin, Carthage, Neosho, Lamar, Monett, Mt. Vernon, MO and the Surrounding Areas
Visiting Angels
JOPLIN, MISSOURI
1736 S Main St,
Joplin, MO 64804
Phone: 417-781-1000