Diabetes: What You Need to Know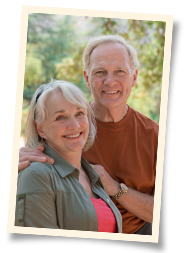 According to the American Diabetes Association, 1.9 million new cases of diabetes are diagnosed each year in adults 20 and older. It is believed that as many as 7.0 million people are currently living with undiagnosed diabetes and another 79 million are considered pre-diabetic. It is estimated that 5.4 million elderly Americans have been diagnosed with diabetes. These staggering figures make it essential that we are all aware of the warning signs of diabetes.
What is Diabetes?

The American Diabetes Association defines diabetes as a "group of diseases characterized by high blood glucose levels that result from defects in the body's ability to produce and/or use insulin." Diabetics fall into two categories, Type 1 and Type 2 diabetics. Type 1 diabetes is mostly like to affect children and is a result of the autoimmune destruction of insulin-producing cells of the pancreas. Adults, including the elderly, are more likely to be diagnosed with Type 2 diabetes. Type 2 diabetes is characterized by high blood glucose and insulin deficiency.
Those with diabetes are at risk for a wide range of complications. According to the National Diabetes Fact Sheet from the American Diabetes Association, those with diabetes are 2 to 4 times as likely to die from heart disease. The risk for stroke is also 2 to 4 times higher for those with diabetes. High blood pressure, kidney disease and blindness are also more common among diabetics.

Monitoring your health and diet can go a long way toward minimizing the risk for diabetes. Equally as important is to be aware of the warning signs so you aren't at risk for being one of the millions of Americans who are undiagnosed.
Diabetes and Age

Did you know that age is one of the risks for diabetes? Aging increases your risk for developing Type 2 diabetes. Those who care for seniors, including at home care providers, should be aware of the propensity for the elderly to develop diabetes. Encourage your doctor to test for diabetes after the age of 45. Screening for diabetes is especially important if you have other risk factors like a family history of diabetes or if you are overweight.

What are the Warning Signs?
One of the most common signs of diabetes is frequent urination and an unusual thirst. Caused by elevated blood sugar levels, these two factors are classic signs of diabetes. These warning signs are caused by the kidneys working harder to expel sugar from the body when blood sugar levels are elevated.

Another common sign of diabetes is weight loss. If your blood sugar becomes elevated, you can experience unexplained and rapid weight loss. Many people with diabetes also complain of fatigue. When sugar stays in the bloodstream instead of being used by the body for energy, you can feel unusually tired and it can be difficult to keep your energy levels up.

If you are experiencing numbness or tingling in your hands or feet, you could have neuropathy or nerve damage. Those with chronically high blood sugar levels can experience this warning sign. If you have numbness or tingling, it is important you discuss this with your doctor because this symptom can lead to more serious problems.

Many with diabetes also complain of cuts or bruises that are slow to heal. If you have noticed this problem, we encourage you to visit your doctor. Injuries left untreated can be at risk for greater infection. Along with injuries that are slow to heal, many diabetics complain of recurring infections. Common infections among diabetics range from gum disease and skin infections to urinary tract and yeast infections.

If you or a loved one are exhibiting these warning signs or if you are concerned about the risk of diabetes, please call your doctor. With care and attention, diabetes is a manageable disease. Many with diabetes live active, robust lives by monitoring their blood sugar, taking medications, exercising, and watching their diet. Early diagnosis and following your doctor's advice can make it possible to live a full and robust life with diabetes. Don't put off a call if you are concerned about the risk of diabetes.
If you're interested in our compassionate
home care
services for you or a loved one, contact your nearest Visiting Angels
home care agency
today or call 800-365-4189.