How to Spot (and How to Stop) Elder Abuse & Neglect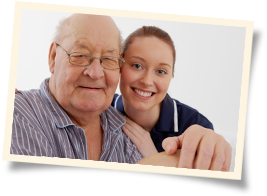 When caring for an elderly parent or relative, it can be hard to spot abuse or neglect. Sadly, most cases go unnoticed and unreported. Thankfully, elder care advocates and providers are helping to change that, making it easier for families to get the information and help they need.
The first step to spotting elder abuse is understanding what makes it so common. Simply put, the less an elder is able to care for themselves, the more vulnerable they are to abuse or neglect. When a person's physical or mental abilities have been compromised with age, three things happen.
First, they begin to rely more heavily on others for care. In some cases, this creates an opportunity for abuse by a cruel or exploitative person. In other cases, the abuse occurs due to frustration or resentment.
Second, the elderly person is less able to defend themselves from abuse. This allows abuse and neglect to continue or worsen. In some instances, the abuser or neglectful person may not even realize the harm they are inflicting, and will interpret the lack of resistance as permission to continue.
Third, the abused or neglected person is likely to feel embarrassed. Nobody likes to feel powerless, and it can hurt to admit one is the victim of abuse and neglect. As a result, a victim might not just be unable to fight back against abuse; they may choose not to out of hurt pride.
Because of this, it is important that everyone makes themselves aware of the signs of abuse and neglect. Remember that abuse or neglect can come in many forms – whether physical, emotional, sexual, or financial. Here are a few of the major signs you should watch out for:
Physical Signs in the Victim
Unexplained bruises, cuts, or other injuries

Malnutrition or weight loss

Poor hygiene or personal upkeep
Behavioral Signs in the Victim
Sudden mood swings

Bouts of depression or withdrawal
Environmental Signs
Home falls into neglect, disrepair, or squalor

Inadequate amenities, such as heating, food, or clothing

Valuable items suddenly missing
Signs by the Abuser
Keeps elderly person isolated from others

Speaks for elderly person or finds ways to prevent them from speaking

Is verbally or physically aggressive in presence of others
If you suspect the victim is in immediate danger, it is advised that you contact authorities immediately. If they are not in immediate danger, you should get in touch with Adult Protective Services, a branch of the US Department for Health and Human Services that specializes in elder abuse.
It is always best to prevent abuse and neglect before it happens, if possible. An important first step is to make sure your loved one's care isn't placed in the hands of a person who has shown signs of violence or manipulation in the past. It is also advisable to make sure your loved one's care isn't the responsibility only one person and to regularly monitor their care situation.
If your parent or relative requires elder care, it is important you rely on a provider you can trust. Many cases of elderly abuse or neglect come from semi-professional and/or self-trained caregivers, or from agencies that do not perform background checks on their staff. This is why Visiting Angels places such a high level of emphasis on experience, references, and background checks when we hire new caregivers. Not only do experienced, vetted elder care providers drastically limit the risk for elder abuse, their expertise also helps them be able to spot signs of abuse or neglect by other persons.
If you're interested in our compassionate
home care
services for you or a loved one, contact your nearest Visiting Angels
home care agency
today or call 800-365-4189.