Study: Elderly Care Reduces Frailty, Malnutrition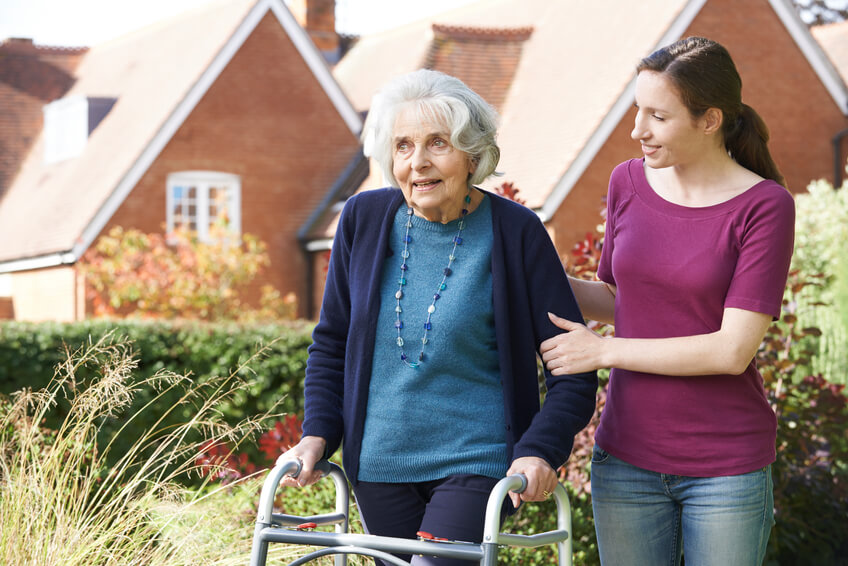 Frailty. When you work in elderly care, it's something you see regularly. It's also something you work hard to prevent. Thankfully, science has now confirmed that elderly care is a major part of preventing and fighting back against frailty.
That is the finding of a study performed by researchers out of Austria. According to the researchers, seniors who receive social support are at significantly lower risk of frailty and malnutrition.
"We've long known that elderly care is an effective tool in the fight against frailty," says Visiting Angels President and CEO Larry Meigs, commenting on the study, "but it's wonderful to see research that puts those results into real numbers."
Frailty Impairs Well-Being, Increases Injury Risk
Frailty is characterized by reduced muscle mass, joint inflammation, malnutrition, and lack of strength. Seniors suffering from frailty often have difficulty with mobility, have trouble with day-to-day tasks, and are more likely to suffer from injury and/or illness.
The older we get, the more at risk we are for frailty. It's natural for human beings to become weaker as we age. After all, losing muscle mass is simply part of getting older. But lifestyle plays a big role in how quickly we lose muscle mass. Unfortunately, many seniors put themselves at higher risk of frailty by leading lifestyles without enough social interaction, physical activity, and nutritious food.
Those of us in elderly care have long sought to reduce our clients' risk of frailty by providing them with conversation and company, support with physical activity, and help with healthy eating. As it turns out, all three of these things play a role in reducing the risk of frailty in seniors, but one plays a much bigger role than the others…
Elderly Care & Social Support Key to Fighting Frailty
The Austrian study took two methods toward combating frailty. Over twelve weeks, Austrian seniors were visited by social support volunteers, who paid visits to seniors twice a week. Half of the volunteers also helped seniors with physical activity programs and nutritional support, in addition to social support.
Both of these elderly care approaches put a major dent in the risk of both malnutrition and frailty in the seniors that were part of the study. When seniors received social support with physical activity and nutritional assistance, the risk of malnutrition sunk by 25% and the risk of frailty by 17%.
Remarkably, seniors who only received social support, saw their risk of malnutrition drop by 23% and their risk of frailty lower by 16% — numbers just slightly lower than the first group of seniors. What this shows is that, more than anything, strong social connections are key to preventing frailty in seniors.
For many seniors, these connections are made possible through elderly care professionals, like those at Visiting Angels. Our elderly care workers also help seniors with their physical needs and with healthy meal planning, doing our part in the fight against frailty.
If you have a loved one who you believe is at risk for frailty, Visiting Angels elderly care workers can help.
If you're interested in our compassionate
home care
services for you or a loved one, contact your nearest Visiting Angels
home care agency
today or call 800-365-4189.