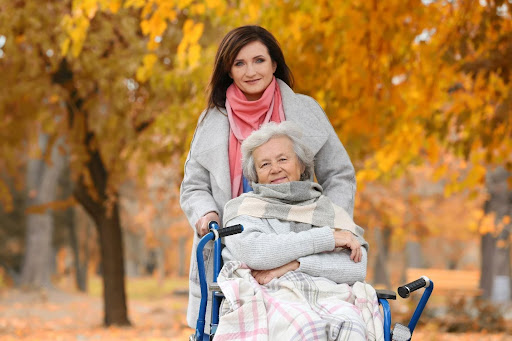 3 Ways to Support the Caregiver in Your Family
Caring for a senior loved one can put a strain on even the most resilient individuals. It comes with many responsibilities, including running errands, administering daily medications, cooking, cleaning, and more. According to Mayo Clinic, about 1 in 3 adults in the United States provide care to other adults as informal caregivers. That number is expected to rise as the baby boomer generation continues to age.
Often those who step in as a family caregiver do so out of love, but they begin neglecting themselves in the process. If you know a caregiver, consider ways to offer support to help them care for themselves, and in return, provide better care for their loved ones.
What is a Caregiver?
A caregiver is a person who provides support to someone in need, such as an ill spouse or aging loved one. Sometimes a caregiver is a trained professional hired by an in-home care agency such as Visiting Angels Knoxville. Other times, it's a family member caring for a relative.
A caregiver's primary role is to perform non-medical tasks that allow the care recipient to live comfortably and safely in their home. These tasks can include light housekeeping, medication reminders, personal grooming, meal preparations, transportation, mobility assistance, and more.
How to Support a Family Caregiver
If a loved one in your life acts as a primary caregiver for a senior loved one, it's crucial to provide them with support to take care of themselves and avoid burnout.
Help them practice acceptance
When caring for an aging loved one, it's common for things not to go as planned. Some days may feel chaotic or overwhelming, but it's important not to let the hectic days or long nights ruin the caregiver's experience. If you notice your family caregiver having a rough day, help them practice acceptance. Let them know it's okay not to have control over everything. Once they can find acceptance, they'll experience much less stress and anxiety around caregiving.
Lend a listening ear
Having a solid social support network can improve a caregiver's ability to cope with stressful situations, enhance self-esteem, lower cardiovascular risks, promote healthy lifestyle behaviors, and more. Also, positive reinforcement and acts of encouragement can go a long way, especially when a caregiver is feeling burnt out.
After a long day of caregiving, encourage your family caregiver to go out for a meal or enjoy a long walk with you. Ask them about their day and allow them to vent or talk through problems. If you see they're overwhelmed, offer help or ask if you can do something to make caregiving easier for them.
Don't let caregiving take over their life
Caregiving can quickly develop into a full-time job. Having a well-balanced life outside of caregiving will improve your family caregiver's mood and decrease the risk of developing stress-related illnesses. Try to encourage your family caregiver to invest in things they enjoy, such as work, physical activities, crafts, and other hobbies.
How Visiting Angels Can Help
Visiting Angels Knoxville is here to support you and your senior loved ones as they age. Our in-home care services can help alleviate the stress that comes with acting as the primary caregiver for your loved one. Our Knoxville office serves those in the greater Knoxville area, including Anderson, Loudon, and Roane counties. If you'd like to learn more about our services, please visit us online or call us at 865-531-4833.