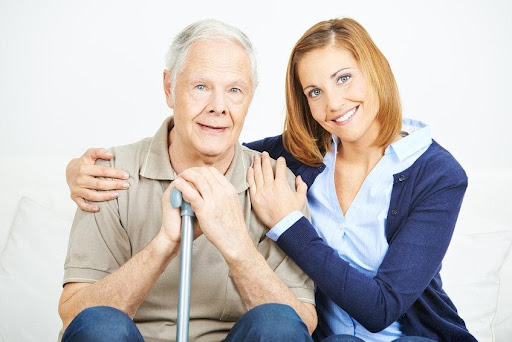 Helping your aging loved one from a distance
Moving is an exciting life change for many, and it's an extremely common change throughout the course of one's life. Maybe you will accept a new job or move to the city of your dreams after years of planning. About 25% of people who move each year relocate 500 or more miles away, while about 40% stay within a 50-mile range.
Sometimes, however, a move like this means distancing yourself from family and can be very hard on everyone involved. Many Americans have moved far away from their parents and cannot provide family caregiver services full-time as their parents age. Worrying about your parents' health from a long distance can cause stress to reach an all-time high.
It's not a simple task to relocate parents nearby either, especially if you have moved out of state. A familiar and comfortable environment becomes more important as we age and have to navigate changes in the body and mind. Roughly 90% of American seniors wish to live at home for as long as possible, according to one AARP survey. If your parent or loved one is at a long distance and is not willing or ready to relocate, Visiting Angels can offer several services to assist you.
Long-distance care
Visiting Angels takes pride in the ability to serve seniors throughout the community while ensuring long-distance family members have peace of mind. Our in-home service model allows your loved ones to stay in the comfort of their own home, retaining autonomy and independence to go about their regular lives. We offer a wide range of services that will be individually tailored to your loved one's wishes.
For our seniors in long-distance care, we go the extra mile:
We're prepared to answer any and all questions by phone or email so that you can arrange care or resolve concerns without delay.
We can consult with multiple members of the family to keep everyone involved in your loved one's care informed
We only create care plans after getting to know your loved one. Formulating a care plan in at-home meetings gives us insight into their lifestyle preferences, daily routines, and specific care requirements.
We match seniors with compatible caregivers based on personality, care needs, and scheduling requests.
We conduct ongoing monitoring of seniors and their care providers to ensure our high standards are always being met.
Services provided by a Visiting Angels caregiver can range from medication management, meal prep and light housekeeping, to transition care home from the hospital, to dementia and memory care. Our skilled caregivers will work with you to formulate a unique plan based on the needs determined in our visit together.
Help you can trust
Worrying about a loved one from afar can bring up a heavy mix of emotions. You might feel guilty that you cannot care for your loved one yourself, or you may begin to regret moving so far away. When you decide to hire in-home care, you may also worry about the safety of your loved ones or how they are being treated.
You can rely on Visiting Angels to provide the best care to your loved one, held to the highest standards. Our compassionate approach focuses on the comfort of the care receiver and specifically supports the needs your loved one has expressed. We check in with families regularly to keep them informed, give status updates, and make them feel more comfortable.
Take the first step
Visiting Angels Knoxville is available to provide care for your loved one residing in the greater Knoxville area, including Anderson, Loudon, and Roane Counties in Tennessee. Any of our in-home services are available to your loved ones when they need it most. We are more than happy to answer any of your questions regarding your mixed emotions about long-distance care, the services we provide, or to schedule an in-home consultation. Reach out today to add a valuable resource to your loved one's health and quality of life at (865) 531-4833.