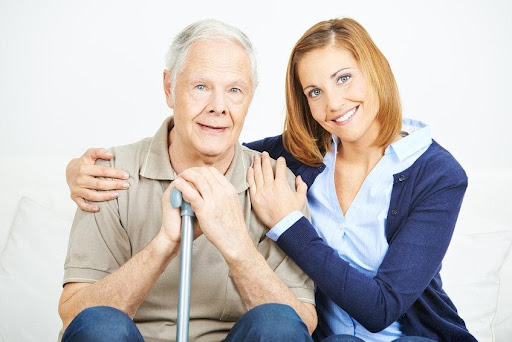 Types of Support Groups For Seniors And Their Benefits
Few things compare to the joy of sharing quality time with a group of close friends. For seniors, many of those friendships may have dwindled due to life changes and loss, which can get lonely. The University of California San Francisco found that over 40% of older adults admitted experiencing chronic loneliness, even though only 18% of those adults lived alone.
Support groups are a great way to ease loneliness and find support and camaraderie among peers of any age. Still, they can be especially beneficial to seniors who miss regular socialization. These groups exist to support a common issue or reason and can connect seniors to their peers who are going through the same life and body changes, whether natural aging or health concerns. Through regular meetings, seniors can share their experiences and offer advice about a range of specific topics to better their own lives and those around them.
Luckily, it's easier than ever to find an accessible support group to meet seniors' specific needs.
Grief & Loss Support Groups
Loss is difficult, and seniors have likely experienced it more than most. Grieving is a long process and can sometimes affect the quality of life, so it's important that someone experiencing loss has support to turn to. In these types of groups, seniors can learn helpful tips to manage grief from those willing to share how they also cope. It is also a designated space to celebrate someone's memory and speak of them often, which many people find comforting.
Chronic Disease Support Groups
Many chronic health diseases don't emerge until we are already seniors. The average onset for heart disease is around 70 years old for men and 73 years old for women, according to one study. Aging adults who receive a diagnosis for chronic diseases may feel out of place in their own bodies as they adapt to changes and new or worsening symptoms. These types of groups can often be informative and may include the presence of a medical professional who can also offer clinical advice, depending on the group you choose.
Dementia Support Groups
For both seniors and their caregivers, a diagnosis of Alzheimer's disease can be overwhelming, but support groups exist for both parties. If you are taking care of an aging loved one with Alzheimer's or dementia symptoms, a caregiver support group can help you learn to manage the stress and navigate this new reality. These meetings can be a safe space for seniors to express fears and their true feelings with those who understand.
The Alzheimer's Association has a thorough resource on finding the right support group for your specific needs. They provide a range of meetings facilitated by a trained professional, including virtual and telephone options. They also have a message board to communicate with others outside of meeting times.
Stroke Survivor Support Groups
Recovering from a stroke can take weeks, months, or even years, and it can be a mentally and physically exhausting process for seniors. Attending a support group can help seniors adjust to life following a stroke and encourage them to stay on track with any adjusted diets, exercises, or lifestyle changes they might be making. They can also garner advice on dealing with any limited mobility they're experiencing or difficulties speaking. Resources such as the American Cardiac Association have tools to help you locate a stroke survivor support group in your area.
Depression Support Groups
A senior might have a handle on how to handle their chronic disease, but maybe it is affecting their mood or motivation to keep going. In these cases, a group for depression or another mental wellbeing may be the right choice. These groups can help uplift one another through difficult times while allowing a person to reveal the things that may be bothering them in a safe space. Even without chronic conditions, many seniors experience depression and can benefit from this therapeutic setting.
Traveling to support group appointments, dialing into a telephone meeting, or signing into a virtual meeting are all things seniors may need help with. A skilled in-home caregiver can make your loved one's requests to join a group more achievable. With a staff specially trained in dementia and Alzheimer's care, Visiting Angels Knoxville offers in-home services that are personalized to an individual's unique needs spanning a wide range of options. Serving Anderson, Loudon, and Roane Counties in the greater Knoxville area, our caregivers can offer companionship, medication management, home care services, and more. Reach out today to learn about the options available to your senior loved one at (865) 531-4833.