In Home Care in La Jolla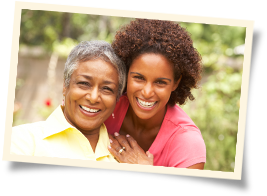 It can be really tough to know when an older family member feels isolated. Whether they live alone or with family, our in home care professionals can help to minimize these feelings. We know how hard it is for everyone. At Visiting Angels® La Jolla, we provide companion care and respite care. Whether your loved one is staying with a family caregiver or alone, they can still get professional support.
Let's take a look at how we can target and reduce feelings of isolation.
3 Ways We Can Help To Address Loneliness
This year, loneliness is at an all-time high. Public health measures make it harder than ever for seniors to leave the home. We understand loneliness can have serious repercussions for aging relatives. Here's how we'll help:
We provide friendly companionship. Seeing a friendly face on a regular basis can help to improve mood, reduce blood pressure, and even increase cognition. Companionship is central to our in home care services from Visiting Angels La Jolla. It means we make a real effort to build trust and connection with clients, and to engage them in lively conversation. That way, it never feels like a stranger is visiting, but someone they truly know.
We offer support during moments of stress. Facing moments of anxiety or stress can make seniors feel particularly alone. We offer emotional support during those instances. For seniors, our caregivers possess great sensitivity and compassion. We make sure your loved one can always come to us in these tough times, so they know they're not alone.
We encourage fulfilling outlets. Having active or creative outlets can be enormously beneficial, especially to isolated seniors. Whether your loved one is an avid knitter or loves to take walks, we encourage them to participate in activities they love. If it helps, we can even keep them company while they knit, take a stroll to a local park, or otherwise enjoy rewarding pursuits.
Bringing Friendly In Home Care To Seniors in La Jolla
Even when a family caregiver is in place, sometimes professional in home care can make all the difference. Our care professionals can work in conjunction with family, or we can administer care tasks on our own. We visit seniors in:
La Jolla
Pacific Beach
Bay Park
University City
Del Mar
And throughout the surrounding area
Do you have questions about our in home care services? Get in touch with Visiting Angels La Jolla for answers today.