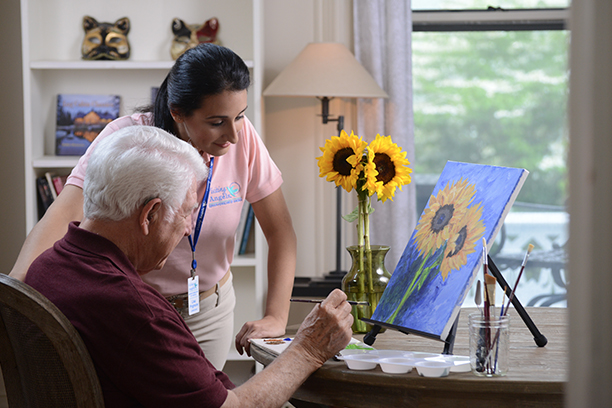 How Transitional Care in La Jolla Reduces Hospital Readmissions
After being in the hospital for an extended period of time, your loved one may be eager to return home finally. Although you may be looking forward to your loved one's return to their normal routine, you may also worry about how they will manage to stay safe and healthy after being in the hospital. The transitional care services from Visiting Angels® La Jolla can help guide your loved one through their journey from the hospital back home, helping promote a smoother discharge and recovery experience.
Understanding the Importance of Transitional Care in La Jolla, CA, and the Surrounding Area
Within only a month of returning home after a hospital visit, nearly one out of every five seniors on Medicare is readmitted to the hospital. If you're familiar with these statistics, you may also be concerned about your loved one's future as their discharge date approaches. Understanding why so many seniors are rehospitalized can help you make decisions that promote your loved one's well-being and protect their independence.
In many cases, elderly adults undergo a form of functional decline after spending time in the hospital or another medical facility. This could be because they are struggling with lingering symptoms and mobility limitations or due to the exhaustion of having their normal routines disrupted. This situation sets the stage for a difficult transition back to their regular routine at home and can prevent them from being able to follow their doctors' instructions correctly. When seniors start to skip steps crucial to their recovery and overall well-being, complications often follow, requiring a repeat hospital admission.
How Our Services Help Seniors in the La Jolla Area
We help seniors get a solid start to their recovery through our transitional care program, Ready, Set, Go Home. The services that form this well-rounded program are carefully designed to accommodate the unique situation of each care recipient. We coordinate with families as they discuss discharge plans with their loved one's doctors and build a care program with the various types of in-home support the senior will need to succeed in avoiding hospital readmission.
From equipping you with our Ready, Set, Go Home discharge planning guide to assisting your loved one with remembering to take medications and attending follow-up appointments, we will go above and beyond to make this time less stressful for your family.
Schedule a FREE In-Home Consultation
Call Visiting Angels La Jolla at 858-551-8910 to learn more through a free transitional care consultation in La Jolla, University City, Pacific Beach, Bay Park, or a nearby community.
Serving Coastal San Diego County from Encinitas to San Diego
Visiting Angels
LA JOLLA, CA
3252 Holiday Ct. #223
La Jolla, CA 92037
Phone: 858-551-8910