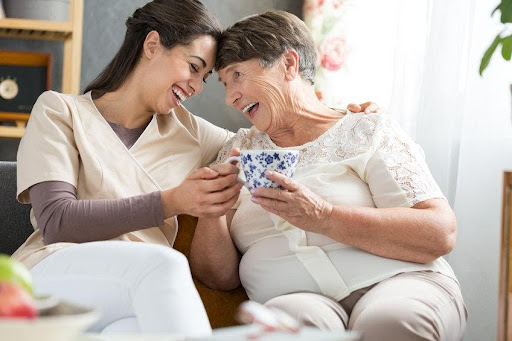 Help Your Aging Loved One Avoid The Post Holiday Blues
The bustle and excitement of the holidays is a high point of the year for many people, but the time that follows can cause an equal-sized drop in mood and energy. The post-holiday blues affect people of all ages, but they can be challenging for some seniors. It's estimated that six million adults over 65 years old have depression, but only 10% of them receive treatment.
Luckily, several tips might relieve the burden of holiday-related stress or sadness, and many of them are as simple as continuing to spend some quality time together when the holidays end.
First things first
The holidays, while joyful, may remind many seniors of lost loved ones or traditions from years past. This is common and seniors should feel encouraged to express these feelings. However, if you have more significant concerns about a change in your loved one's mood, be on the lookout for symptoms such as persistent sadness, changes in sleeping or eating, or irritability. Some blues are normal, but any persisting symptoms throughout the year may be a sign of a more significant problem and should be addressed by a medical professional.
As for the short-term holiday blues: there is little research to solidify why they occur, though many experts agree that a large crash in adrenaline may be to blame. Simply put, the brain is trying to restore order while adjusting between very different experiences: long weeks of holiday excitement and suddenly average days.
Have a cheery chat
Open a conversation with your loved one about how they are feeling and take extra care to really listen. This lets your loved one know that their feelings matter and are important to you. All anyone wants is to feel understood, and this can instantly lift someone's mood by reminding them that they are surrounded by support.
While hosting this conversation, invite your loved one to recall old holiday memories and favorite stories. This is an exercise in strengthening memory as much as reconnecting joy and meaning to the holidays. Old family photo albums or home videos can be extra-special during this time and extra-powerful in boosting mood.
It may also be helpful to remind your loved ones of upcoming birthdays or other special celebrations to shift their perspective from looking backward to anticipating the excitement of the year ahead.
Return to routine
Holiday meals and get-togethers can be a big disrupter in regular diet and exercise. It's important to return to healthy habits after indulging in big meals or skipping regular activity for holiday parties. It's common for many people to forego their habits this time of year but prioritizing at least 20 minutes of exercise a day will help you get back on track. Exercise boosts serotonin and increases endorphins, causing a natural lift in mood and a better feeling body. It will also help your loved one sleep better at night, which is crucial if they have any difficulty.
For caregivers
The post-holiday blues can affect people of all ages, and caregivers need to notice any changes in themselves as well. If you are caring for an elderly loved one, you may share some of the same holiday stressors as they do, like mourning the loss of a family member. Don't forget to check in with yourself while you are trying to manage the mental wellness of your loved one. It's important to take breaks and practice healthy habits when feeling overwhelmed, too. A helping hand can go a long way during the hectic holiday months. In-home caregivers can help with several in-home tasks to take the pressure and stress off you while you are trying to manage it all.
The caregivers at Visiting Angels Lake Norman can offer skilled assistance in Cornelius, Huntersville, Davidson, Mooresville, Statesville, Denver and the surrounding communities. During and after the holidays, our trained professionals can help manage and prepare healthy meals, assist with travel to and from holiday parties or appointments, and help your loved ones look their best with good hygiene and dressing assistance. The holidays tend to make some folks feel lonely but Visiting Angels companion care services will provide them a trusted source of companionship, encouragement and joy. Contact us today to learn about the many ways we can help you ease holiday stress for years to come at (704) 892-8886.