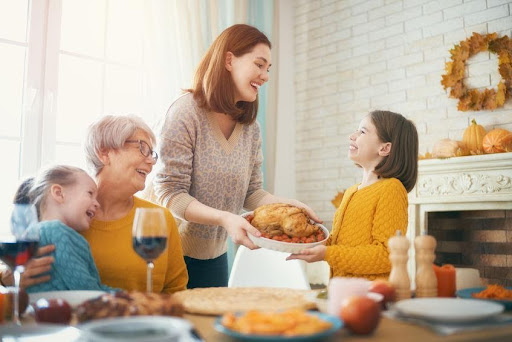 How to Cope with Loss and Grief
There is no right or wrong way to grieve. Grief is complex, and everyone handles it differently, especially following a sudden loss. To help our client's families grieve healthily, we've put together some top tips to follow.
What is grief?
Grief is the natural response we have after a loss. It's an emotion we express to cope when someone we love passes away. Grief is unpredictable and can leave you with feelings of sadness one minute and anger the next. There is no rhyme or rhythm to the effects of grief, which is why grief is one of life's biggest challenges. It can disrupt your physical health, appetite, sleep patterns, relationships, and more.
While losing a loved one is common to grieve, it's not the only event to prompt grief. Any life-alternating event may evoke feelings of distress, such as:
Divorce
Losing a job
Loss of financial stability
Loss of a friendship
A loved one's serious health issue
A miscarriage
Diagnosis of a severe health condition
Retirement
Loss of a pet
How to grieve in a healthy manner
If you're recently experienced a life-alternating event that's causing you to grieve, consider the following to ensure you're grieving healthily.
Continue to pursue your hobbies
After experiencing a loss, it's common for people to stop doing things they love. Feelings of sadness can cause you to feel unmotivated, uninspired, and depleted of energy. Spending time doing an activity you enjoy has been scientifically proven to improve your mental health and well-being.
People who have hobbies are less likely to suffer from low mood, stress, and depression. They also tend to be more organized, productive, and strong communicators, all of which are essential characteristics to have as you are coping with a loss. Passions and hobbies give us a sense of belonging, so it's vital to do them often.
Focus on plans and routines
Grief can consume your daily activities, making them almost impossible to accomplish. According to Northwestern Medicine, those without a daily routine are more likely to become stressed, lose sleep, eat poorly, and live with poor physical conditions. That's why you must maintain a solid daily routine mixed with a variety of activities.
An excellent way to create a diverse schedule is to map out each day on a sheet of paper. Map out your week from Monday - Sunday by writing out what you hope to accomplish each day. This will give you a solid plan to stick to as you handle your grief and keep you from being consumed by it. Keep in mind that this won't be easy, so having loved ones that can hold you accountable is ideal.
Feel your feelings and trust the timing
Grief has no time limit. You can grieve a loss from years ago even after believing you were over it. If you find yourself feeling joy one day and unmotivated the next, it's alright. It's also normal to feel anger, denial, confusion, doubt, and anxiety. What one person feels may not be what you experience, but that doesn't invalidate your feelings. As you grieve, give yourself time to feel your emotions as you move through the process.
How Visiting Angels Can Help
Grief is a natural feeling to have after losing a loved one, and Visiting Angels Lake Norman is here to support you and your family during this process. Our Lake Norman office serves those in Cornelius, Huntersville, Davidson, Mooresville, Statesville, Denver, and the surrounding communities. If you'd like to learn more about our services, please visit us online or call us at 704-892-8886.