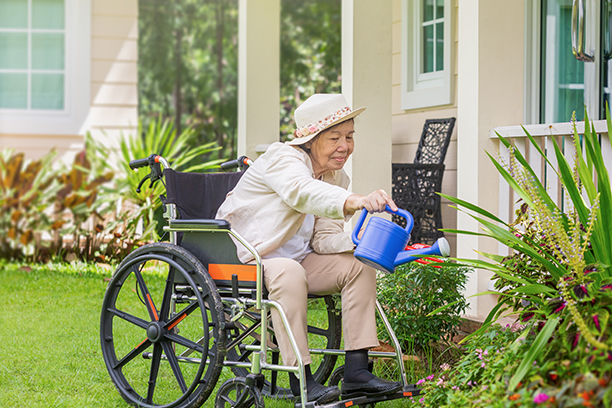 In Home Respite Care in Gilford, NH
Visiting Angels Provides Respite Care at Home So Your Aging Loved One Can Remain Comfortable at Home in Gilford, Laconia, Wolfeboro, Moultonborough, and Surrounding Neighborhoods
Being a caregiver requires commitment and can be emotionally taxing. If you are currently caring for someone, when was the last time you looked after yourself? It's critical to attend to your needs as much as those of others in order to give the greatest care possible. It may be quite difficult to pay attention to both your own wants and those of another person, which might cause your needs to be neglected. Humans require regular pauses to recharge their energies and resume their roles more effectively. Visiting Angels of Gilford is here to help if you need someone to step in.
We can provide and offer high-quality respite care at home whether you need it for a day, a weekend, or a full week so you can rest and refuel.
How Visiting Angels of Gilford Can Assist
We can assist you if you need to go on vacation or to a doctor's appointment. At Visiting Angels of Gilford, we will pair your senior with a qualified and sympathetic caregiver who can accommodate their requirements and preferences. The caregiver can assist with a range of daily living tasks while providing care, such as light housework, personal care support, and food preparation. The caregiver will lend a hand and engage in nice chat in addition to lending a hand.
How to Get Started with Us
Keep in mind that your health is just as important as anybody else's. You may take the time necessary to make sure your needs are fulfilled with respite care at home from Visiting Angels of Gilford.
It could be time to contact Visiting Angels of Gilford if you're feeling overburdened. It's simple to start. After you call our offices, we'll arrange for the senior to have a free in-home consultation so that both of you may ask any issues that may arise. The senior will then receive advice from us on the next steps and what you can do to make respite care at home from Visiting Angels of Gilford a reality. Visiting Angels of Gilford is always there to lend you a helpful hand when you need it.
Serving Lakes Region of New Hampshire and Surrounding Towns
Visiting Angels
LAKES REGION, NH
401 Gilford Ave STE 208
Gilford, NH 03249
Phone: 603-366-1993