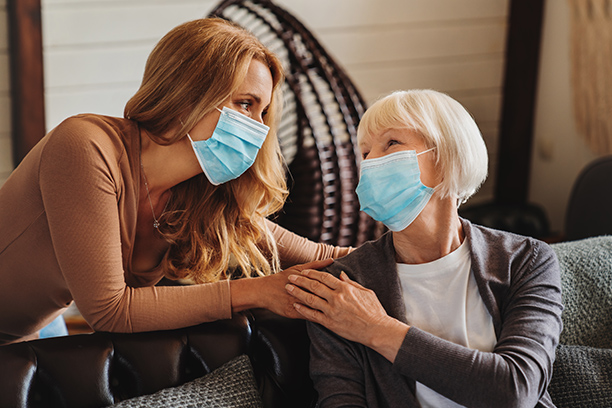 Respite Care at Home in Greater Gilford, NH
Visiting Angels Provides Respite Care at Home So Your Aging Loved One Can Remain Comfortable at Home in Gilford, Laconia, Wolfeboro, Moultonborough, and Surrounding Areas
The role of a caregiver is a courageous yet emotionally demanding role to take. If you're currently a caregiver ask yourself this question: When's the last time you took care of yourself? In order to provide the best care possible, it's important to cater to your own needs as much as you cater to someone else's. It can be very hard to focus on your own needs as well as someone else's, leading to yours falling by the wayside. Humans need regular breaks in order to refuel their energy and come back to their role better than ever. If you're looking for someone to step in, we at Visiting Angels of Gilford can help.
Whether you need a day, a weekend, or an entire week, we can fill in and provide quality respite care at home so you can recharge with a peaceful mind.
How Visiting Angels of Gilford Can Help
Whether you need to attend a doctor's appointment or take a vacation, we can help. At Visiting Angels of Gilford, we'll match the senior with a professional and compassionate caregiver that has the ability to meet their needs and wants. During the care, the caregiver can help with a variety of daily living activities including light housekeeping, personal care assistance, and meal preparation. Along with providing a helping hand, the caregiver will also provide friendly companionship and conversation.
How to Get Started with Care
It's important to remember that your health is just as important as anyone else's. With respite care at home from Visiting Angels of Gilford, you can take the time that you need to make sure that your needs are met.
If you're feeling overwhelmed, it may be time to give Visiting Angels of Gilford a call. Getting started is easy. After you call our offices, we'll schedule a free, in-home consultation for the senior where you both can ask any questions that may come up. We'll then advise the senior about the next steps, and what you can do to make Visiting Angels of Gilford's respite care at home a reality. Through it all, Visiting Angels of Gilford is always here to provide the helping hand that you need.
Serving Lakes Region of New Hampshire and Surrounding Towns
Visiting Angels
LAKES REGION, NEW HAMPSHIRE
401 Gilford Ave STE 208
Gilford, NH 03249
Phone: (603) 215-7103