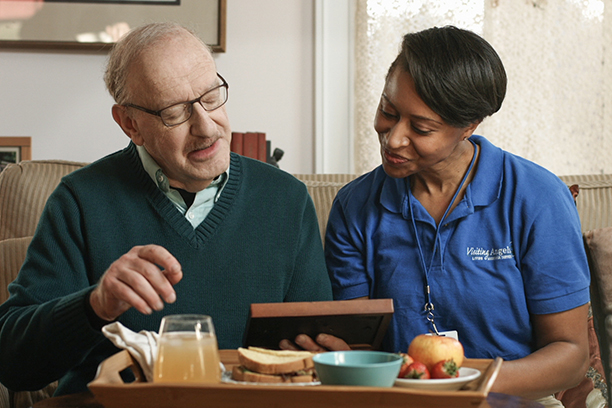 Visiting Angels Lawton: Our Caregivers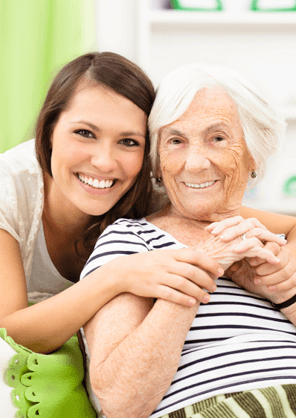 Your loved one needs help with daily tasks and running errands, but you can't be there for them each day, all day. However, they're not ready for a nursing home either. So what can you do? Turn to the dedicated caregivers at Visiting Angels Lawton. We can provide the non-medical in-home care your loved one needs – so they can stay safe and healthy in the place they love best: home.
Carefully Screened & Vetted Caregivers
At Visiting Angels Lawton, we take great pride in hiring the best caregivers. We are proud to work with seniors in Lawton, Fletcher, Geronimo, Cache, Elgin, Duncan, and Marlow. And we understand that when you call us, it's not a decision you and your family have made lightly. But when you rely on the caregivers at Visiting Angels Lawton, you can rest easy knowing your loved one is in the best hands possible, getting the exact right care they need.
In fact, all of our caregivers must undergo a rigorous interview and background check process before we hire them. In addition, they must have a strong employment history in the senior care industry and demonstrate personality traits that are important to delivering exceptional care: compassion, respect, and dedication. You'll also have the opportunity to meet with and interview the caregivers assigned to your loved one before they begin work, ensuring you're comfortable with the fit.
Meeting Physical & Emotional Needs
At Visiting Angels Lawton, our caregivers can help in many ways throughout the day. From shopping and meal preparation to bathing and grooming, we're always available for your loved one. But we don't simply focus on meeting their physical needs. We know that their emotional well-being is just as important. It's this commitment to caring for the whole person – mind and body – that sets our caregivers apart from other home care providers in Lawton.
Caregivers Who are Here for You 24/7
As your loved one's needs change, their personalized care plan can be easily modified or adjusted at any time. Besides offering a wide variety of flexible home care services, we are also available 24/7 for you and your loved one. In fact, at Visiting Angels Lawton, we have caregivers on call, around-the-clock. That means if you have an urgent situation after hours, you never have to worry. Simply give us a call and one of our caregivers will respond to your request within 15 minutes or less.
If you're looking for caregivers you can trust with your loved one, look no further than Visiting Angels Lawton. Call our office today to learn more about how we can help you.
Serving Lawton and the Surrounding Areas
Visiting Angels
LAWTON, OK
6217 West Gore Blvd
Lawton, OK 73505
Phone: 580-215-1425
Fax: 580-215-1407