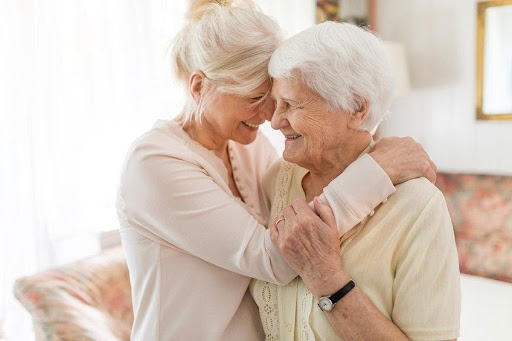 Angel Caregivers Weigh in on the Best Parts of the Holiday Season
Being a professional caregiver during the holiday season means you have an extra level of joy in your job. The holiday season is a tough time of the year for many people but being a caregiver can be a blessing in disguise. Our Visiting Angels Leominster, Massachusetts, team knows spending time with clients during the holidays is rewarding and fulfilling–and one of the best parts of the job.
As caregivers for seniors, we help our clients celebrate the holidays in many different ways, from food to decor to ugly sweaters. Our Visiting Angels Leominster team shared some of their favorite parts of celebrating the holidays with clients–and how it makes the job more than a job.
Sweets, Treats, and Good Eats
After celebrating decades of holiday meals, our senior clients know the best recipes to tempt your tastebuds, but many cannot fully prepare these goodies as they did in the past. Our Angels enjoy spending time in the kitchen with their clients, especially when they're baking decades-old recipes handed down from generations. Our caregivers get the opportunity to build relationships with their clients and celebrate memories of Christmas past.
Trimming the Tree
Decorating your home makes it really feel like the holiday season is here, but when our senior clients live alone or far from family members, they may not be able to decorate on their own. One way to make the holidays feel special is to bring in festive decorations. Our clients love working with their Angels to string lights, hang garland, and decorate a tree.
Shopping for Gifts
Visiting Angels Leominster caregivers help their clients in many ways, including shopping and running errands. This is especially helpful during the holidays when we can work with clients as their "personal shoppers"! It's a joy to help our senior clients choose the perfect gifts for their loved ones from home and do the shopping on their behalf.
Providing Comfort
Sadly, we sometimes work with clients living with a terminal illness. It's a bittersweet feeling to know their holidays earthside are limited, and our palliative care caregiving team works with the family and clients to make each moment matter. From assisting with transportation to medication management to household care, our team picks up the routine, everyday elements of caregiving to allow families more quality time with their senior loved ones. We're also able to help the clients stay safe and comfortable.
Emotional Gifts Matter
As caregivers, we expect nothing from our clients and families. Senior caregiving is a job, but it often fills more than our wallet. Physical gifts aren't necessary for the holidays when we appreciate the joy caregiving adds to our holiday season!
Find More Joy in the Holidays as a Senior Caregiver
Our Visiting Angels Leominster team caregivers give to our clients selflessly, but they're given so much more during the holidays. We're searching for dedicated, compassionate individuals to serve our area seniors and their families. If you'd like to help fill the gaps in care and provide peace of mind to seniors and their families, we invite you to stop by our website and learn more about our open positions!