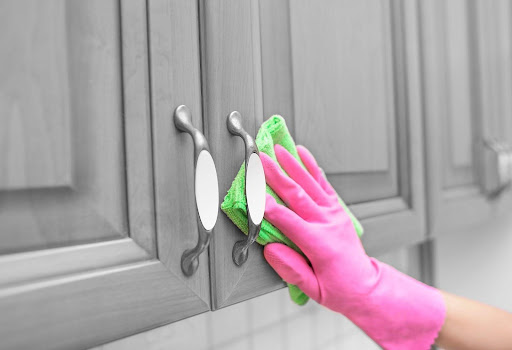 5 Spring Cleaning Tips for Seniors
Flowers are blooming, and the days are getting longer. That can only mean one thing: spring is here! Now is a great time to open your windows, let the fresh air in, and tidy up your home.
Do you want to empty your "junk drawer?" How about organizing the basement? Spring is the perfect time to do all the tasks you'd like to accomplish.
Here are five tips to make spring cleaning both motivating and manageable.
1. Baby Steps
While it sounds tempting to complete all of your chores in one afternoon, it isn't feasible. Sometimes, your home cleaning projects can feel intimidating.
Don't know where to start? The answer is simple: anywhere! Spring cleaning doesn't have to be completed on the first day—or during the first week—of April. Break up your tasks into small chunks so you don't feel overwhelmed.
2. Avoid Lifting Heavy Objects
Do you still feel like Superman or Superwoman? Good. But don't act like it! Seniors need to stay safe. Always leave the heavy lifting to somebody else. Whether you're trying to move your TV or get rid of your lounge chair, call your adult children or hire a professional.
3. Organize the Spaces You Never See
Spring cleaning extends beyond vacuuming the carpet and washing your windows. You should also clean and organize your fridge and medicine cabinets. Do you have expired medication or beauty products in your medicine cabinet or bathroom closet? It's essential to dispose of them safely. Check to see if there are any medication take-back sites in your area. If not, read the FDA's flush list.
Spoiled food that's been sitting in the refrigerator for too long isn't just an eyesore. It's also a health risk. This is especially true if a member of your household has dementia. They may accidentally ingest rotten food.
4. Enhance Your Indoor Air Quality
Does your home feel stuffy? Many of us often overlook the importance of indoor air quality. It can impact your everyday life and health.
During your spring cleaning, thoroughly dust every surface of your home. This includes table tops, baseboards, fans, and fixtures. You might also want to hire an HVAC company to replace your house's air filters.
5. Clear the Clutter
As we age, we might have accumulated more items than we need. If you have boxes upon boxes of unused items in your basement or garage, now's the time to get rid of them. Separate your items into things you can sell, donate, or trash. Hosting a yard sale is a fun way to make some extra cash.
Visiting Angels Will Keep Your Home Tidy All Year Long
Painful chronic conditions and limited mobility can make spring cleaning challenging. At Visiting Angels of Lewisburg, PA, our at-home caregivers will keep your home neat and tidy all year. We can assist you with light housekeeping, including vacuuming and dusting. We also provide meal preparation, personal care, companionship, and transportation services.
To learn more, contact us today at 570-206-8174. We serve the communities of Lewisburg, Danville, Lock Haven, Sunbury, and the surrounding areas.