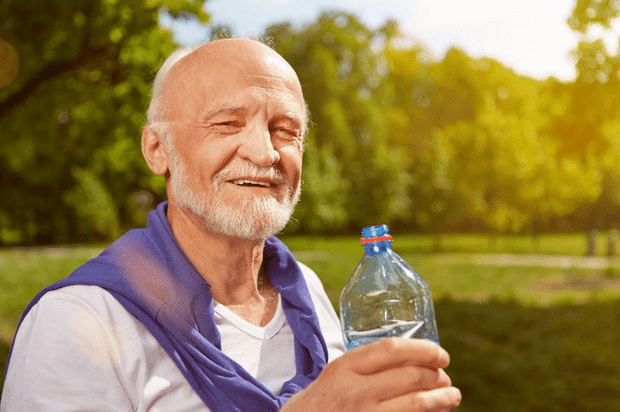 Senior Sun Protection 101
Less than half of seniors protect their skin from the sun if they are outside for over an hour. This drastically increases their risk of developing skin cancer. Most cases of skin cancer are found in adults over 65.
Fortunately, there are several steps you can take to protect your skin and reduce your risk of skin cancer.
Keep reading to learn simple sun protection tips for seniors.
What is UV Safety?
Ultraviolet, or UV, rays are a form of radiation emitted from the sun and artificial sources, like tanning beds. While sunlight can strengthen our immune systems and improve our mood, too much exposure can damage DNA in skin cells, which might lead to cancer.
Older adults' thinner skin enables ultraviolet rays to penetrate deeper, making seniors more vulnerable to skin damage.
UV safety measures protect your skin from harmful rays, including using sunscreen or staying in shaded areas.
Skin cancer is one of the most preventable types of cancer. Use the following tips to reduce your risk.
Use the Right Sunscreen
You probably already know about the importance of wearing sunscreen. But do you know which ones offer the best protection?
The best type of sunscreen for seniors is a broad-spectrum sunscreen with an SPF of 30 or higher. Look for a sunscreen with "blocks UVB and UVA" on the label.
Apply sunscreen 20 minutes before being in the sunshine, and reapply every two hours or immediately after swimming.
Wear Protective Clothing
Wearing clothing that provides extensive skin coverage can help reduce your risk of skin cancer.
Choose dark-colored, loose, breathable fabrics. These repel UV rays better than lighter-colored apparel. Long sleeves, pants, and skirts will efficiently protect your body from direct sunlight.
Wear a t-shirt, wide-brimmed hat, oversized sunglasses, or a cover-up at the beach. Choose hats made from tightly woven fabrics, such as canvas. The best sunglasses for UV protection are those with UV 400 ratings and 100% UV-ray protection.
Keep Track of the Time
The sun's ultraviolet rays are strongest between the hours of 10 am and 4 pm. If possible, spend time outdoors early in the morning, late afternoon, or evening. If you venture outside, wear sunscreen, protective clothing, and stay in the shade.
Additional Skin Safety Tips for Seniors
Use these additional safety tips to protect your skin from UV rays:
Be mindful of cloudy days: Just because you can't see the sun doesn't mean it's not dangerous. UV rays penetrate clouds, so always wear sunscreen.
Stay hydrated: Spending time in the sun can cause you to become dehydrated quicker. Drinking plenty of water keeps you hydrated and also supports optimal skin health.
Regular skin care appointments: Schedule regular appointments with your dermatologist. If caught early, most skin cancers are treatable.
Visiting Angels' Caregivers Will Keep You Safe
Visiting Angels' award-winning Lewisburg caregivers can help seniors stay safe all year long. They'll gently remind you to wear sunscreen, dress in protective clothing, and stay hydrated.
Our in-home caregivers can also assist you with meal planning and preparation, light housekeeping, and transportation.
To learn more, contact us today by calling 570-768-4747. We're excited to hear from you!