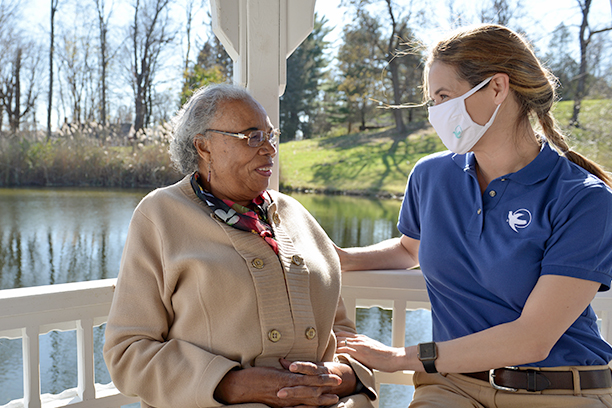 Companion Care Services in Lexington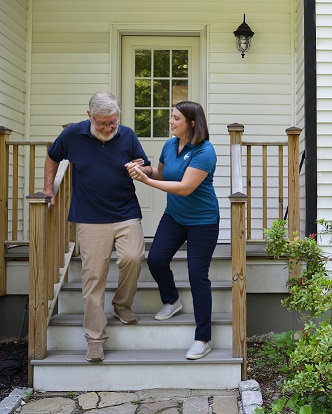 How Companionship Impacts Health
When people get older, it's an unfortunate truth that they often become more isolated. Family members may move away, or friends may pass on, making it harder to maintain social connections. At Visiting Angels® Lexington, we know how important it is for seniors to have people around, which is one of the reasons we offer companion care services.
Health and companionship are closely linked. The less social contact an older family member has, the worse it is for their health. Let's review how that's true.
How Socialization and Health Are Connected
For seniors in Lexington, our caregivers offer companion care services, so there's always a shoulder to lean on when help is needed. But regular companionship can also have profound effects on health and well-being. Here are a few of the benefits:
Encourages mental stimulation. Even the smallest interactions are mentally stimulating. Whether it's saying hi to a neighbor or chatting about the weekend, these little conversations keep our brains firing. With fewer opportunities for social engagement, seniors have less opportunity for small talk or other mental engagement. When you introduce companionship into their lives, that changes for the better.
Reduces anxiety and depression. Regular social contact reminds us that other people care about our well-being. When seniors are isolated, it's harder for them to get those small, all-important reminders. A companion or caregiver can make all the difference. When your loved one is struggling, they'll have someone there to support them. Unsurprisingly, companionship can decrease moments of anxiety or depression.
Creates opportunities for physical activity. Maintaining dexterity, physical strength, and mobility becomes more and more important as we get older. But for those who are isolated, there are few reasons to get up and move around. Even small movements can have a big impact. With a companion around, there's also a reason to be more physically active—even if that just means stepping out into the garden or getting dressed for the day.
About Our Caregiver Services in Lexington
At Visiting Angels Lexington, we bring joy and comfort to the seniors we support. Our companion care services don't just off-set the physical challenges related to aging—we also alleviate difficult moments, help clients stay connected to family, and provide lively conversation.
If you have a family member who feels isolated or is struggling, we can be there for them. We don't just help seniors live at home—we help them flourish there, too.
Make sure your loved one has the support they need. To explore our companion care services, call Visiting Angels Lexington today.
Serving Lexington and other Communities in Fayette County, KY
Visiting Angels
LEXINGTON, KENTUCKY
3306 Clays Mill Rd #104
Lexington, KY 40503
Phone: 859-223-0398
Fax: 859-373-9021