Elderly Care in Libertyville: Why Clutter is a Sign It's Time for a Caregiver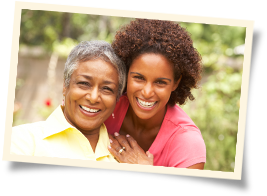 Is your elderly loved one having a hard time keeping up with daily household tasks? Elderly care from Visiting Angels® Libertyville can help. Locally owned and operated, we provide caring, top-quality care to seniors in Libertyville, Vernon Hills, Lake Forest, Deerfield, Lake Bluff, Mundelein, Gurnee, Lincolnshire, and throughout the surrounding communities.
The Impact of Clutter on Seniors
We can all think of a time when clutter has gotten the best of us. A new job, the birth of a baby, or simply the start of a new school year can push daily housekeeping to the back burner. But with time to adjust, we jump back in, clean up, and things go back to normal. So why is clutter so problematic for seniors?
First, clutter can be an early sign of changes in physical ability, memory loss, or loneliness. Physical changes that come with advanced age, such as arthritis and sarcopenia, can make simple chores difficult and painful. Forgetting to pay bills, throw out expired food, or do the laundry, can be early signs of Alzheimer's or dementia. Loneliness and depression can also be contributing factors, leading to a loss of interest in life in general, including keeping a house tidy.
Clutter also puts seniors at a greater risk of falls, which is already the leading cause of injury for seniors in the US. Seniors have a harder time recovering from injuries that are common with falls, including brain injury, broken bones, and fractured hips. To make matters worse, if a senior falls once, their risk of future falls doubles.
How Elderly Care from Visiting Angels Libertyville Helps Seniors
If you think your loved one would benefit from extra help and support, elderly care from Visiting Angels Libertyville is the answer.
Our compassionate caregivers provide support to seniors in the Libertyville area through a wide range of customizable services, including:
Assistance with light housekeeping

Meal planning and preparation

Help with organization to clear the clutter

Fall prevention services that identify fall risks in the home

Certified dementia care and palliative care

Joyful companionship that helps ease feelings of loneliness
Whether your loved one needs assistance on a full-time, part-time, or occasional basis, elderly care from Visiting Angels Libertyville has you covered. Our dedicated caregivers are here to offer support and companionship 24 hours a day, 365 days a year, including weekends and holidays.
Ready to learn more about elderly care in the Libertyville area? Call Visiting Angels Libertyville today to schedule a free in-home consultation.