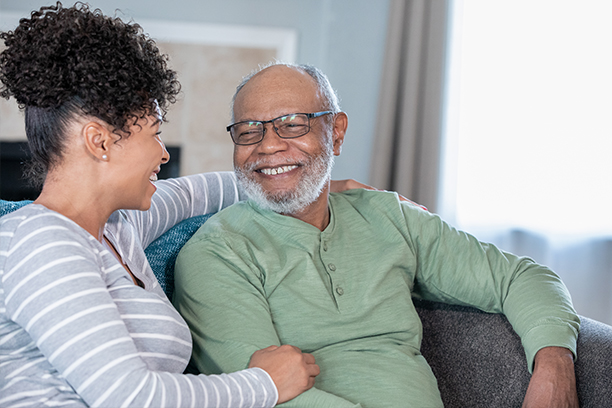 Making Aging in Place Possible in Lincoln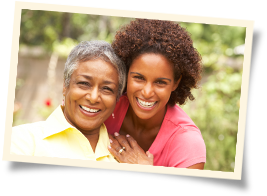 It can be tough to watch your parents or grandparents get older. You've relied on them for so long, and it's only natural for you to worry about their well-being and safety. If they're losing the ability to complete the daily activities and routines that they've previously enjoyed, you may be wondering how long they can continue living at home. At Visiting Angels® Lincoln, we assist seniors with aging in place. By providing dedicated in-home care for your loved one, we can make sure they're still eating at regular times, getting enough companionship, and completing daily tasks—all within the familiar environment of their own home.
How We Help Lincoln Area Seniors With Aging In Place
Many seniors are resistant to the idea of living in a facility, and for good reason. It often means losing much of the independence, comfort, and familiarity they've cultivated while living on their own. With dedicated assistance from Visiting Angels Lincoln, your loved one can live a full and vibrant life with many of the same comforts they've enjoyed in the past. In order to help Lincoln area seniors with aging in place, we believe it's important to provide responsive, flexible care. We provide the following care options:
Each of these care options can be fully personalized to fulfill your loved one's complex needs. When it comes to senior care, we know that things can change quickly. If your family member needs more frequent support, or a specialized type of assistance in Lincoln, we can easily adapt their care for aging in place easily. Our caregivers can provide part-time, full-time, or 24-hour care. If things change, we can check in more frequently, to make sure your loved one is getting what they need to live on their own.
At Visiting Angels Lincoln, our empathetic, thoughtful caregivers are what set us apart. We work to make sure that you, your family, and your loved one are comfortable with their caregiver. Our caregivers are carefully vetted to make sure they're detail-oriented, compassionate, and can administer an unparalleled level of care and comfort to your family member. With our daily support, you can rest a little easier knowing that your loved one is aging in place within their own home in Lincoln.
Help your loved one with aging in place in a familiar setting. Just contact Visiting Angels Lincoln to book an in-home consultation today.
Serving Lincoln NE and the Surrounding Areas
Visiting Angels
LINCOLN, NE
3120 O St #A
Lincoln, NE 68510
Phone: 402-735-0999