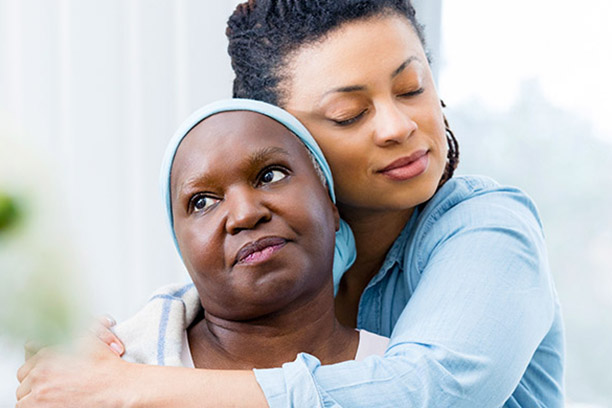 Comforting End Of Life Care for Seniors and Families in Longmont, CO and Surrounding Areas
Our caregivers provide end of life care to ensure that seniors and families in Longmont, Boulder, Louisville and surrounding communities throughout Boulder County, CO receive the care and support they need
At Visiting Angels of Boulder County, out caregivers assist and comfort seniors as they near the end of their lives and to support their loved ones during these challenging times.
Older adults with terminal conditions no longer need to spend their final months or weeks in a hospital or hospice setting. They can now spend whatever time they have left at home, surrounded by the people they love. However, as this is a difficult and delicate time in a person's life, it is important to have professional and compassionate caregivers to rely on.
At Visiting Angels of Boulder County, we believe that every family should have easy access to quality end of life care that can make their lives a bit easier as they deal with what is to come. If you put your trust in us, you can rest assured that our caregivers will do everything they possibly can to keep your loved one as comfortable as possible. While our services do not include hospice care, we will gladly work together with hospice care providers to make sure all your family's needs are met at all times.
What Does End of Life Care Include?
"Visiting Angels was extremely helpful with my 87-year-old dad. We started service when he decided he needed more help than family could provide and he was determined to remain in his home in Longmont. In June of 2019 he went to heaven to be with my mom. The team not only supported my dad, they helped me navigate his end of life care with grace and dignity. If you need an organization that cares, look no further than Visiting Angels!"
- L.R.
One of the most difficult things to hear is that your loved one is diagnosed with limited life expectancy. It is only natural that you want to help your parent or relative as much as you can, but you may quickly discover that you are unable to provide them with the type of care they require on your own. If you are in this position, it is important to know that you do not have to go through this alone. At Visiting Angels, we are happy to help you in any way possible.
This program is provided through our Life Care Navigation series of senior care services. It is completely customizable and focused on meeting all the needs of each client and their family. Our client-centered, holistic approach to care is explained in our program named Practical Care Tips for End of Life, which contains all the information and guidance you may need as your loved one approaches the end of their life.
Our end of life care services are built so as to minimize any discomfort and improve life quality. Our caregivers provide essential personal home care services - they can assist your loved one with personal and daily tasks and provide companionship and emotional support to reduce loneliness, depression or anxiety.
Our caregivers can also assist family members so that you could get all the help and respite you need. Whenever you feel overwhelmed, we can step in and take some of the weight off your shoulders.
You can count on our caregivers to assist with:
Getting Started with Compassionate In-Home Care from Visiting Angels of Boulder County
To learn more about our end of life care services and how we can help your family, please contact our office in Longmont, CO today at 303-828-2664. We will give you all the information you need to make a decision and also schedule a free meeting with our coordinator so that we could discuss your loved one's needs. We are happy to help!
Serving Boulder County, including Longmont, Boulder, Louisville, Erie, Lafayette and Surrounding Areas
Visiting Angels
LONGMONT, CO
2040 Terry St #106
Longmont, CO 80501
Phone: 303-828-2664