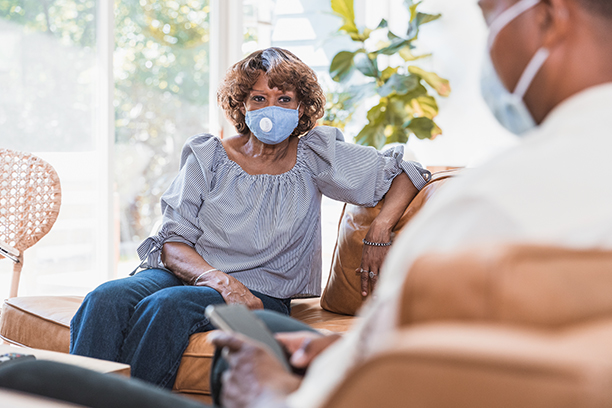 Dementia Care in Louisville
Whether it's slow or sudden, the onset of dementia in a loved one impacts everyone in the family. It rallies a senior's loved ones around them, everyone trying to do their part. However, more often than not, memory loss comes with a whole host of issues that are too difficult for someone to handle without specialized training. Rather than becoming bogged down by the burden of their care, you can turn to the dementia care experts at Visiting Angels® Louisville to provide skilled assistance. Our dementia care services bring everything they need directly to your loved one in Louisville so that they can overcome the daily challenges of dementia.
Traveling Outside of Louisville with Dementia
When dementia strikes, it sends a curve ball spiraling through the lives of the afflicted senior. Disorientation and confusion are two of the most common symptoms. While their Louisville home is the best place for them in terms of maintaining stability and familiarity, sometimes traveling outside the home can't be avoided. A qualified dementia care provider from Visiting Angels Louisville is a great resource in terms of travel planning. They can help you to think through all the potential obstacles and prepare a solid travel plan.
If you do decide to travel from Louisville with a senior requiring dementia care, some things to keep in mind include:
Which mode of travel is quickest and most comfortable for the senior
What aspects of their usual routine can you maintain during travel to minimize anxiety
Traveling to familiar destinations will reduce the likelihood of confusion
Unfamiliar surroundings may trigger wandering or disorientation
Keeping a bag of essential items, including medications and emergency contacts
Having a plan for if and when emotional outbursts or fits occur in transit
Not going far? One of the dementia care services you can request from Visiting Angels Louisville is transportation assistance, which can help to move seniors with memory loss between their home and other nearby locations.
Free Consultations for Louisville Families
Providing dementia care for a loved one inside or outside the home requires a lot of planning. The compassionate caregivers at Visiting Angels Louisville can help you to prepare. If you have a loved one living in Jefferson or Oldham County, Louisville, or one of the neighboring areas, a free consultation is just a phone call away.
To learn more about how professional dementia care can help your family cope, call Visiting Angels Louisville today for a free, in-home consultation.
Serving Serving Jefferson and Oldham County
Visiting Angels LOUISVILLE, KY
126 S Sherrin Ave
Louisville, KY 40207
Phone: 502-897-6547