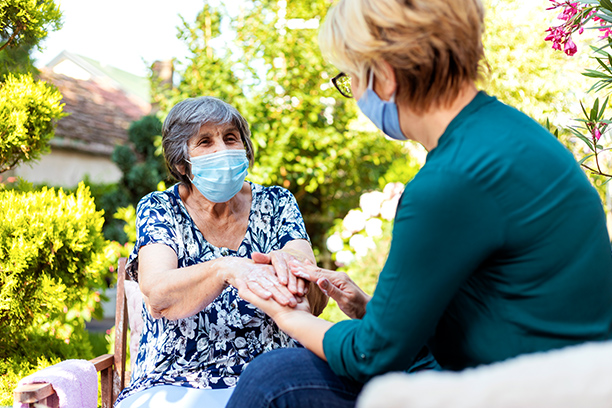 Visiting Angels Louisville: What is Home Care?
At Visiting Angels® Louisville, we know that "What is home care?" is a question that every family is likely to have to ask at some point. For most families, the decision to find care at home comes on relatively quickly and they find themselves with many questions that need to be answered in a relatively short amount of time. We understand that this can be a stressful time. We're here to help families throughout the Louisville area answer the question "What is home care?"
Deciding on Home Care in Louisville
There are many reasons why families decide it is time to get assistance from a professional home care provider like Visiting Angels Louisville. Sometimes it's simply the effects of aging that require your loved one to need a helping hand around the house. Other times, an injury or illness can lead to the need for a caregiver. Regardless of the reasons, we know that this decision also comes with many questions.
Who will I trust to care for my loved one?
Will I be able to find someone to provide the type of care they need?
Will they be available on the schedule we need?
What kind of care is available?
We're here to help you navigate this journey, answering your questions, asking questions you may not have thought of, and helping you find care solutions that provide your loved one with the what they need and you with the peace of mind you crave.
How To Get Started with Home Care from Visiting Angels Louisville
When you call our office in Louisville, we'll help you get started by answering your questions. Our goal is to help you feel comfortable with your decision and to provide the support needed so your loved one can continue to live safely at home. Our process is simple and will include the following steps:
Scheduling a visit at your loved one's home to get to know each other.
A discussion of care needs, scheduling preferences, care costs, and other logistical items.
Creation of a care plan designed to address the needs and preferences uncovered in the at home meeting.
Choosing a caregiver and beginning care at home.
Regular monitoring, check-ins, and discussions that allow us to adjust the care plan as needed.
Getting your initial meeting scheduled is as easy as calling our office in Louisville. We can answer any initial questions you have and choose a time that is convenient for your family. We'll then come to you to have a great discussion about how home care works and how we may be able to work together.
To learn more about how our home care services support families throughout the Louisville area, please call our office today.
Serving Serving Jefferson and Oldham County
Visiting Angels LOUISVILLE, KY
126 S Sherrin Ave
Louisville, KY 40207
Phone: 502-897-6547