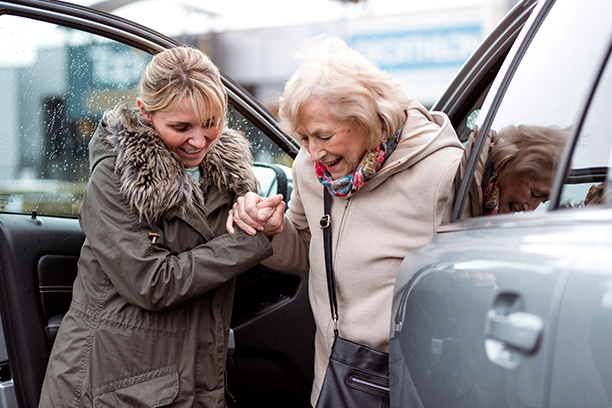 Thank You
A few years ago, I would never have imagined my wife and I would today own our own business, helping families take care of their loved ones and retain the dignity of living in the privacy of home. We didn't know if we'd be able to save up enough or find the money needed, and there seemed no way we'd be able to launch a business soon, if ever.
Yet, this is exactly what happened. As if the stars aligned, everything was able to shift into place exactly when needed, and here we are today, proud partners in one of the most well-known and respected brands in the home care industry. It's been a long journey: both my wife and I have cared for our own ailing family members, we've both managed customer-oriented businesses before this, and we both know what it feels like to be stretched thin and run ragged until a skilled caregiver stepped in. This is why we chose to invest in Visiting Angels.
We only hire caregivers we'd trust to care for our own mothers. I know the impact a caring, friendly, honest caretaker can make on the day and life of a loved one. This is why my wife and I are so hands-on in selecting and matching caregivers to clients.
Because choosing a caregiver is so personal, we will always be directly involved. This choice impacts your life, your family, and when the time comes, we'd love to welcome you into our Visiting Angels family.
Sincerely,
Jeremy Pool
Serving Madera, Merced and the Surrounding Areas
Visiting Angels MADERA, CA
36141 Ave 12 #107
Madera, CA 93636
Phone: 559-416-7251
Fax: 855-898-4750