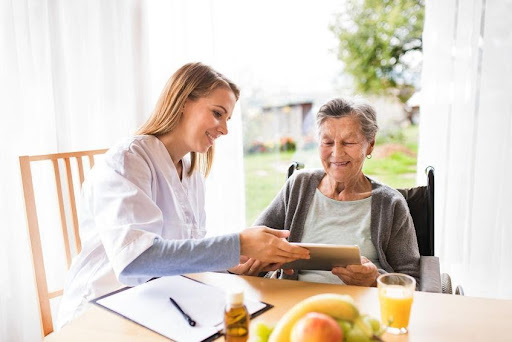 Money-Saving Tips for Seniors
There's a lot to enjoy and look forward to in retirement. There's more free time to spend with friends and families. You can discover new hobbies and enjoy a slower pace in life. But while enjoying newfound freedom, you still want to manage your finances.
Living in retirement means you won't earn an income, which makes budgeting and saving money vital. If you've recently filed for retirement, or you're looking for ways to build up your savings, consider these money-saving tips for seniors.
Credit Card Rewards
If you have a credit card, chances are there's a rewards system or program for you to take advantage of. Many credit card companies have a cashback or credit back system to earn back a percentage of what you charge to your card. Most major credit card companies have a flat one percent cashback offer. Earning one percent back means for every $100 you pay on your credit card you get $1 back. Then, depending on the credit card, you can use that cashback as a credit on a future credit card bill, or you can transfer it to your bank account.
Some credit card companies have additional rewards, such as earning a higher percentage back if you buy groceries or gas. Other credit cards will allow you to cash in your reward for gift cards or miles on an airline ticket. Some monthly promotions give you a small amount of money if you spend a certain amount.
If you're unsure what rewards or benefits your credit card has, give them a call and ask. Utilizing your credit card benefits is an easy way to save a little extra money each month.
Downsizing
A significant expense for a lot of seniors is their home. Downsizing and moving might feel overwhelming at first. If you purchase a home later in life with a 30-year mortgage or have refinanced your home, you may still be making home payments well into your 70s or 80s. You've likely lived in your home a long time and have many memories, but you need to be honest with yourself about whether your home is something you can financially keep up with.
Beyond the monthly mortgage payments, downsizing can save you money on property taxes, home maintenance, insurance, and utilities. Plus, if you're open to moving to a new city, you can find somewhere that has an overall lower cost of living. Then you won't only be saving on home-related expenses, but you'll also be spending less on groceries and entertainment.
Public Benefits
A lot of cities and communities have public benefit programs geared toward seniors. In some towns, seniors can ride public transit at a discounted price. Or you may be eligible for discounted medication or food. You can also find financial help such as income assistance and tax relief. Visit the National Council on Aging's Benefit Checkup to learn more about the public benefits in your area.
Discounts aren't just for the necessities. You can also find deals on entertainment in your community. Many museums, theaters, and community centers have discounted rates and memberships for seniors. The next time you're out, don't be afraid to ask a business or company if they have senior discounts.
Social Security
A lot of people believe that you need to start taking social security as soon as you retire. However, you can earn more on your social security benefits if you delay taking social security until the age of 70. You can learn more about your Social Security benefits and how to save the most money by checking out this document from the Social Security Administration.
Stay Healthy
Some of the most expensive costs seniors endure are health-related, such as doctor's visits and medications. Staying healthy by eating nutritious foods and exercising reduces your chances of getting sick or developing a chronic health condition.
In addition to staying active and adequately nourishing your body, you also want to eliminate unhealthy lifestyle habits, such as smoking. Smoking is one of the leading causes of several health conditions, not just lung cancer. Smokers are more prone to high blood pressure, heart disease, diabetes, stroke, and many other conditions. Not only is smoking bad for your health, but the price of cigarettes and tobacco are also continuously rising, making it an expensive habit. If you smoke and you're having trouble quitting, talk to your doctor about treatment options.
If you or an aging loved one needs some assistance implementing some of these money-saving tips, let your Visiting Angels Manassas, VA caregiver know. Our team of caregivers can help find coupons, investigate public benefits, or brainstorm other ways to save money. And if you have more advanced financial questions, our team can help you find a trustworthy financial advisor to assist you with your financial goals. Our Manassas office serves those in Prince William and Western Fairfax counties, including Fort Belvoir and Lorton. If you'd like to learn more about our services, you can complete this online form or give us a call at 703.530.8811.