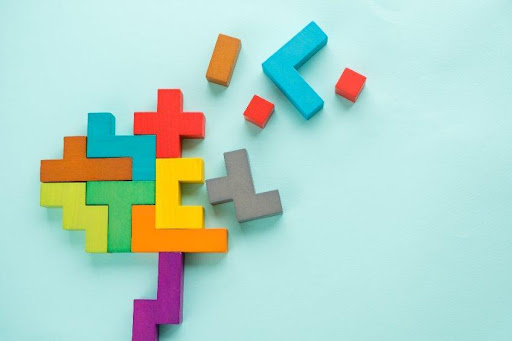 Understanding Alzheimer's
Alzheimer's is one of the most common forms of dementia, affecting nearly 6.5 million people in the United States. While common, there is still much unknown about the disease, which is why the month of June is Alzheimer's Awareness Month. This month's goal is to understand Alzheimer's and bring awareness to the condition so researchers can continue investigating causes and treatments.
What is Alzheimer's?
Alzheimer's is a form of dementia that challenges a person's memory and behavior. According to the Alzheimer's Association, Alzheimer's makes up 60 to 80 percent. It's most common in people after 65, but roughly 200,000 Americans develop early-onset Alzheimer's before age 65. The disease progresses slowly, and many individuals can live with Alzheimer's for years without knowing it.
There are five main stages of Alzheimer's to mark the progression of symptoms.
Preclinical: A person can have Alzheimer's before symptoms are present. Preclinical Alzheimer's is often only acknowledged in research settings, but it represents when a person has Alzheimer's but doesn't showcase any cognitive impairments.
Mild cognitive impairment (MCI): During the MCI stage, the individual starts having mild cognitive impairment. Individuals often overlook these memory lapses as typical signs of aging, such as quickly forgetting someone's name or having a moment of confusion in a familiar situation.
Mild dementia: Most people are diagnosed with Alzheimer's during the mild dementia stage. This stage is when people experience memory loss of recent events, trouble problem-solving, personality changes, difficulty organizing thoughts, and repeatedly misplacing belongings.
Moderate dementia: When people enter the moderate dementia stage, their symptoms progress. Individuals grow more confused, experience greater memory loss, and often start needing help with daily activities such as personal grooming or cooking.
Severe dementia: The late stage of Alzheimer's is called severe dementia. This stage is when mental functions continue declining, and the individual may lose the ability to communicate, walk, or eat. People with severe dementia often require constant care to care for themselves.
Treating Alzheimer's
There is no cure for Alzheimer's, but there are treatment options to help slow the progression of the disease and manage symptoms. In 2021, the FDA approved the first medication in the United States to treat the cause of Alzheimer's instead of addressing the symptoms. This medication is called aducanumab. It works by removing amyloid plaques on the brain, which can contribute to cognitive decline. Additional drugs used in Alzheimer's treatment include antidepressants to control behavioral symptoms and cholinesterase inhibitors to boost cell-to-cell communication in the brain.
Working with Visiting Angels
Alzheimer's is a complex condition, and it can impact the individual with the disease and their family. To help seniors and their loved ones cope with the changes of dementia, Visiting Angels provides specialized Alzheimer's care to those in Prince William County.
Our team of compassionate caregivers can assist seniors with various non-medical tasks to help them age safely and comfortably at home. Caregivers can help with light housekeeping, cooking, grocery shopping, transportation to appointments, medication reminders, personal grooming, toileting, and mobility assistance. If you'd like to learn more about our Alzheimer's services, call us at 703.530.8811 or send us a message.