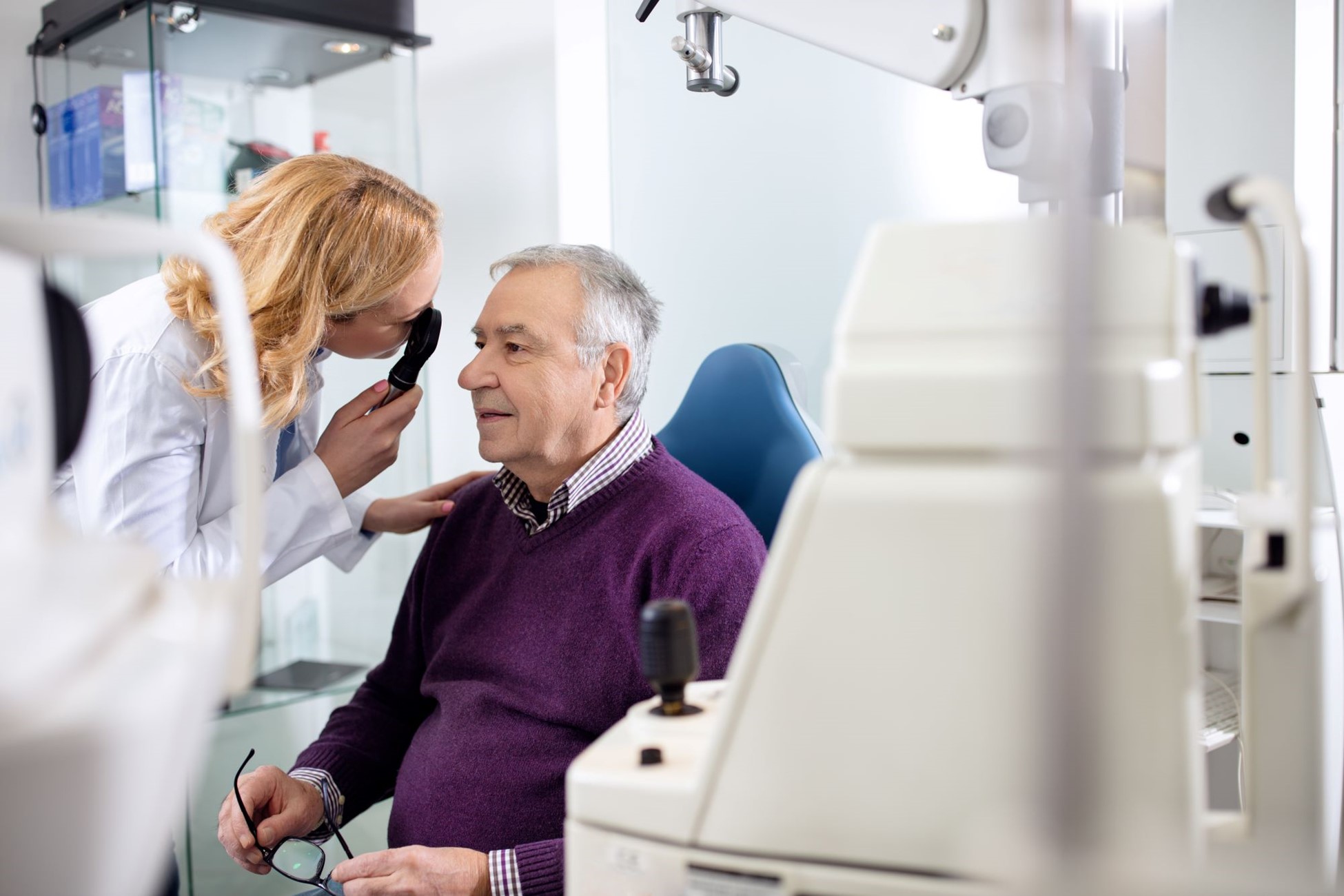 Common Eye Injuries in Seniors
According to the Centers for Disease Control and Prevention, nearly 36 million seniors will fall each year. Of those falls, more than 3 million will require emergency treatment. While most people know falls can cause broken bones and head injuries, most don't know that falls are one of the leading causes of eye injuries in seniors. October is Eye Injury Awareness month, and it's the perfect time to educate yourself about common eye injuries and how to prevent them.
Soft Tissue Injuries
A soft tissue injury is when the area around the eye is bruised or swollen, also commonly known as a black eye. In some cases, the swelling can interfere with a person's vision and make it hard to open and close the eyelid without pain. Soft tissue injuries occur from brute force to the area. Most soft tissue injuries result from a fall where the eye hits the floor, wall, or other objects for seniors.
Orbital Bone Fracture
An orbital bone fracture is a fracture to the eye socket. There are two types of orbital bone fractures; an orbital rim fracture and an orbital floor fracture. An orbital rim fracture is a break to the lower part of the eye socket into the cheekbone. The orbital rim is made of a thick bone, so it requires a strong force to break. The most common cause of an orbital bone fracture is a car accident. An orbital floor fracture is when the floor of the eye socket ruptures or cracks. The eye socket floor is thin and can break from force to the eye, such as falling and hitting your face on an object.
Torn Eyelids
A torn eyelid is when it is cut, punctured, or scratched to the eyelid. It most commonly happens to seniors when something sharp, such as the corner of a wall, scrapes along the eyelid during a fall. Depending on the severity of the injury, a torn eyelid may require stitches. If left untreated, a torn eyelid could heal with a deformity that affects how the eyelid opens and closes.
Scratched Cornea
The cornea is the transparent layer in the front of the eye. A scratch cornea can occur during a fall, but it's most likely to happen if you get a foreign object in your eye, wear dirty contacts, overwear your contacts, or get poked in the eye. Symptoms from a scratched cornea may not appear at the moment of injury but will likely develop within 24 hours. Symptoms include feeling like something is in your eye, pain, tearing, redness, sensitivity to light, and blurred vision.
Preventing Eye Injuries
Eye injuries are common in seniors, but they are also preventable. Consider the following to reduce your chances of injuring your eye.
Annual eye exams- Visiting your eye doctor regularly ensures you have a healthy vision and that your eyewear prescription is updated. Eye doctors can also alert you to your risks of developing vision impairments, increasing your chances of falling and obtaining an eye injury.
Avoid falling hazards- Since falls are one of the leading causes of eye injuries in seniors, do your best to create a fall-free home. Make sure walkways are clear from clutter and that rugs are non-slip. Also, make sure the house is well lit to avoid tripping or running into something.
Install rails and grab bars- One of the most common places for seniors to fall is in the bathroom. Keep your bathroom safe by installing rails in the showers and around the toilet to help your maneuver easier.
Use protective eyewear- Falling is not the only thing that causes eye injuries. Keep your eyes safe from foreign objects, such as dirt, chemicals, and bugs, by wearing protective eyewear while outside.
How Visiting Angels Can Help
If your or an aging loved one has an eye injury or impairment that makes it difficult to complete household tasks, the team at Visiting Angels Marietta, Georgia, can help. Our compassionate caregivers can help with personal grooming, showering, toileting, mobility, and more. They also assist seniors with household tasks such as laundry, light housekeeping, meal preparations, and medication reminders.
Our Marietta office serves those in Marietta and Smyrna, Georgia. If you'd like to learn more about our services, you can schedule a complimentary consultation by completing this online form or calling 770.709.6884.