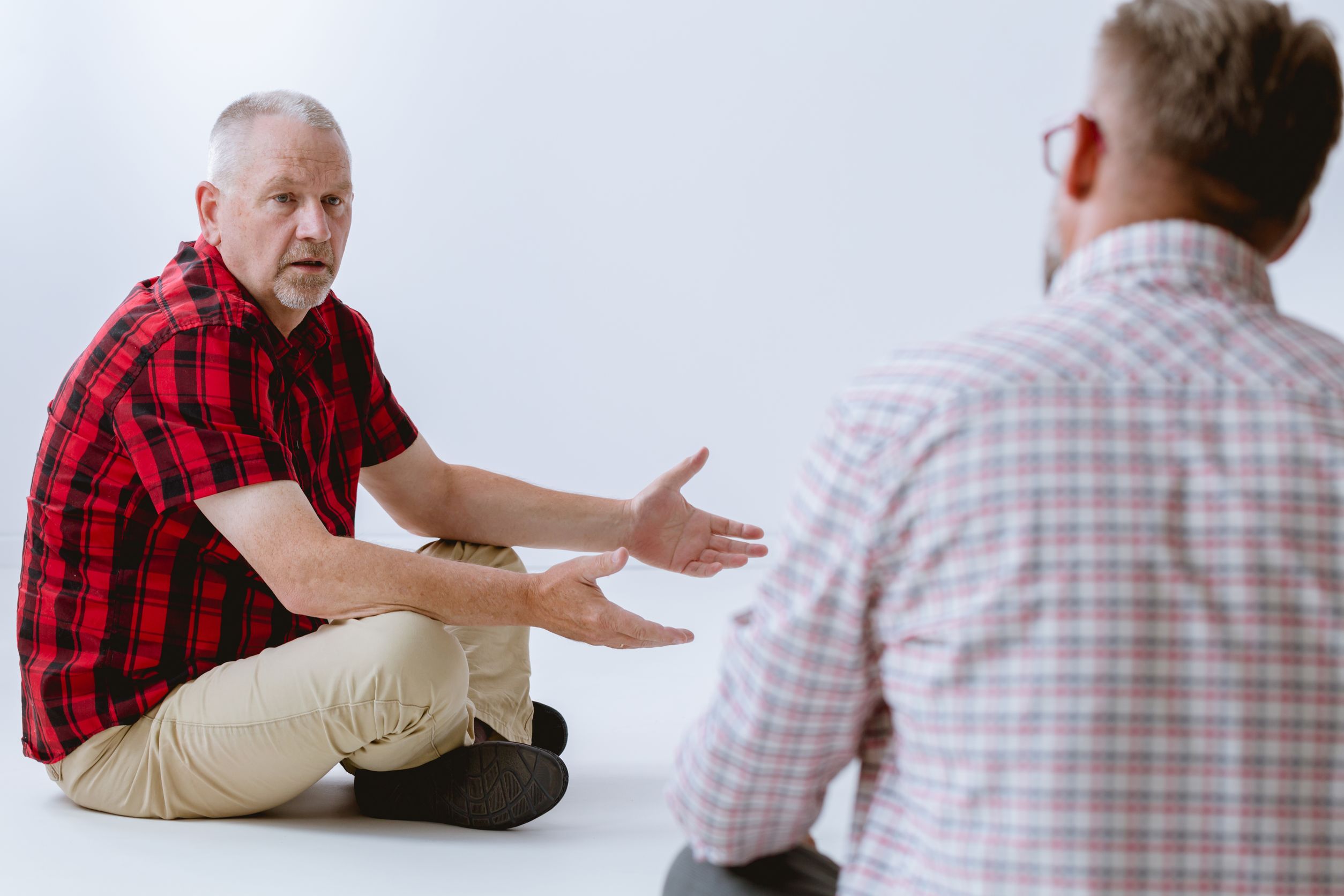 Signs and Symptoms of Post-Traumatic Stress Disorder
Feelings of anxiety, anger, and depression are all expected after experiencing a traumatic event. However, prolonged unwanted thoughts and feelings that linger beyond a month or two may be a sign of a more serious situation, such as post-traumatic stress disorder. June is Post-Traumatic Stress Disorder Awareness Month, making it the perfect time to learn more about the condition.
What is Post-Traumatic Stress Disorder
Post-traumatic stress disorder (PTSD) is a mental health disorder caused by a traumatic event. According to the US National Library of Medicine National Institutes of Health, up to 90 percent of older adults have experienced a traumatic event in their lifetime. Not every traumatic event leads to PTSD, but it's also not an uncommon condition.
Symptoms of PTSD can vary among individuals, but some common symptoms include anxiety, depression, flashbacks, and night terrors. Some people also experience heightened reactions such as unexplained anger, fear, or sadness. Symptoms can come and go in waves and may extend throughout a few months or even a few years.
Common Traumatic Events Experienced by Seniors
PTSD is often associated with veterans who spent time in combat. Older veterans, even those who experienced trauma decades before, may still have combat-related PTSD, but it's not the only traumatic event that causes the condition.
The unexpected loss of a loved one- Chances are, if you're an older adult, you've lost someone close to you. Many emotions come with losing a loved one, but if the loss is sudden or unexpected, it can cause trauma. It can cause additional trauma if the loss was a child, sibling, or spouse and occurred unnatural, such as a car accident.
Surviving a traumatic event- If you've lived through a traumatic event, especially one that resulted in the death of others, that can cause PSTD. A traumatic event can be an automobile accident, physical or sexual assault, or a natural disaster. Much like experiencing combat in the war, the trauma and PTSD can occur even many years after the event.
Neglect or elder abuse- Unfortunately, some seniors experience neglect or elder abuse when they get older. They may not have family nearby to care for them, or their family may have entrusted an unreliable caregiver who doesn't treat them properly. Elder abuse doesn't have to be physical abuse. It can be emotional abuse where someone is spewing negative words toward a senior or financial abuse to take advantage of a senior's wealth.
Living with Post-Traumatic Stress Disorder
Living with PTSD isn't always easy. If you haven't been diagnosed with PTSD, but you've experienced a traumatic event, and symptoms have prolonged past a few months, you should speak to your doctor about treatment options. Having a medical professional enlisted in your care is the best option for overcoming or managing your PTSD.
In addition to professional treatment, you can do things in your everyday routine to help you manage your PTSD symptoms.
Develop a routine. Living with PTSD can feel like the anxiety and other symptoms are taking over your life. Some people find peace in structure and following a daily routine. If you don't already have a routine, you can start one with consistent wakeup and bedtimes, eating meals around the same times, and complete daily tasks around the same time each day. Following a routine can help bring the feeling of control back to your life.
Limit your use of drugs and alcohol. When anxiety and depression hits, it may be tempting to drown your feelings in alcohol or drugs, but doing so will only intensify your symptoms. Instead, find healthier ways to clear your mind. You can try exercise, meditation, or indulge in your favorite hobby.
Avoid triggers. Many people with PTSD have triggers that can cause sudden anxiety or flashbacks. You may not know what triggers you if your trauma is new, but take note of when you're feeling anxious. If you can pinpoint situations or places that trigger your symptoms, do your best to avoid them.
How Visiting Angels Can Help
If you or an aging loved one is living with PTSD, the team at Visiting Angels Marietta, GA could help. Our compassionate caregivers can assist with daily tasks such as light housekeeping and meal preparation. They can also run errands and provide transportation and companionship to those who don't feel comfortable alone. Additional services include medication reminders, personal grooming, and mobility. Our Marietta office serves those in Marietta and Smyrna, Georgia. If you'd like to learn more about our services, you can give us a call at 770.709.6884.