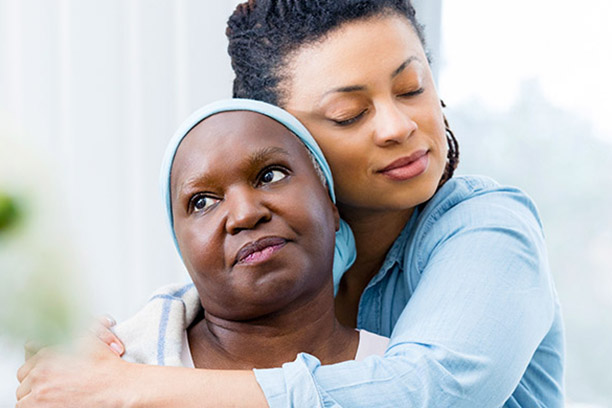 Visiting Angels Offers At Home Care for End of Life Needs in Marietta, GA
The End of Life Process is a Rough Ride. Visiting Angels of Marietta Understands This and is here to Provide Care At Home
What is end of life care at home all about? As its name implies, this service provided by Visiting Angels of Marietta, GA is for clients who are at the end of life process. When the doctor finally tells you that your loved one is at the end of their life, it may be a part of the natural cycle of life that we live—nonetheless, it doesn't make it any less painful. During this difficult process, our professional and compassionate care providers will provide aid to your loved one while also providing support to the family.
And this is where Visiting Angels of Marietta becomes helpful. Our caregivers are professionally trained, emotionally competent, and compassionate souls who are there to help your loved one achieve comfort and well-being on a daily basis. Although we may not provide hospice care, we do provide support and work well with them.
What's Included?
If a loved one has a limited life expectancy prognosis, commonly this care falls on the hands of family members. But with the added responsibilities and emotionally-charged situations, this can be too much for people. This is the reason why they reach out to reputable care at home services.
Usually, the focus is on non medical help such as aiding in tasks of daily hygiene, bathing, dressing, eating, and others. On the other hand, family members also get the help and rest they need while the caregiver is there taking care of the sick. Aside from that, care providers can also help with running errands, shopping, light housekeeping, laundry, and even meal preparation.
Choosing Visiting Angels of Marietta
At Visiting Angels of Marietta, we know that each person is unique which also goes without saying that their specific care at home needs would also have some variation. If you are unsure or have specific needs and questions, feel free to reach out to our care director. Scheduling an appointment, at your most convenient time and place is possible at no cost to you.
Contact us to schedule your free, in home assessment.
Serving Marietta and Smyrna, GA
Visiting Angels
MARIETTA, GA
2470 Windy Hill Rd SE #300
Marietta, GA 30067
Phone: 770-709-6884
Fax: 678-324-7612