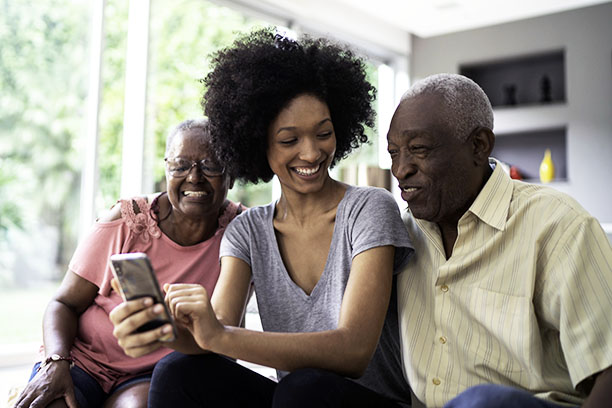 Visiting Angels of Marietta, GA's Caregivers Utilize Technology To Help Seniors Stay Active
Visiting Angels of Marietta, GA Uses Our Non Medical Care Services to Teach Your Loved One How to Use Techonolgy
The elderly are at risk of suffering from depression as most of them live by themselves or are staying in a nursing facility. At Visiting Angels of Marietta, we understand that it is not enough for us to provide physical non medical home care services to your loved ones. Our approach to non medical home care is holistic such that we also place importance on the social needs of our elderly clients. But given that most of the clients have restricted movements and are confined to their homes, we can still provide their needs for socialization by using technology.
How Technology Helps the Elderly
Technology plays a vital role in our clients' needs for socialization. Studies show that surfing the internet can reduce the symptoms of depression by as much as 20%. A study conducted by researchers from the University of Arizona noted that seniors who use Facebook have a better working memory than those who don't use social networking. Aside from a better working memory, seniors who use social media also show better breathing rates and brain simulation.
One cannot discount the fact that technology is very important in satisfying the social needs of your elderly loved ones. The challenge here is that technology and old age never go well together. Our at home caregivers are very patient in letting your loved ones understand how to use technology so that they will be able to use their gadgets on their own without anybody's use.
Social Care Program
Under our non medical home care services, our at home caregivers will teach your loved ones how to use their mobile phones or any available gadgets. Our at home caregivers will also teach them how to send text messages and email. Moreover, they will also be taught how to open their social media accounts, do online shopping and surf the internet so that they can communicate with their loved ones and also discover many things online.
It is our goal to make your loved one dependent when it comes to using technology so that they may be able to reach out to you and their friends. By doing so, they will be able to live with satisfaction. If you wish to enroll your loved ones in our non medical home care services, social care program, contact us.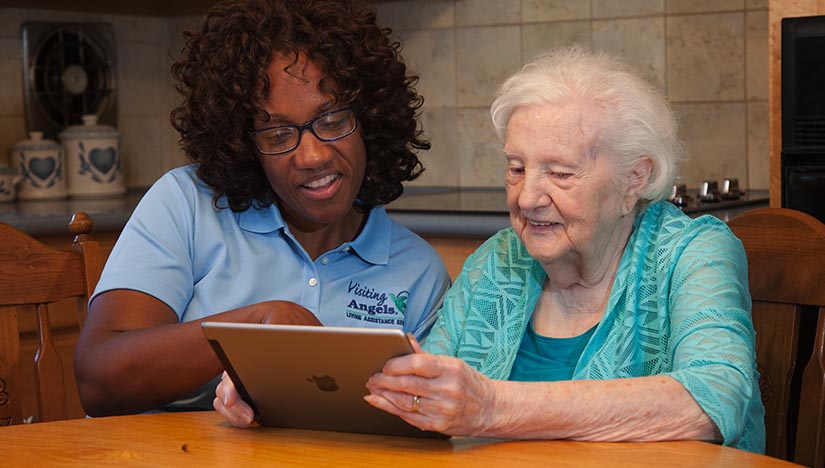 Because of this program, I was able to experience two of the greatest joys in life – becoming a grandmother and seeing my son become a new father. Skyping and Facebooking with my son and his family are now a normal part of my life. It helps me feel like I'm still an important part of their lives even though I'm miles and miles away.

* Washington, D.C. based Phoenix Center
** Journal Cyberpsychology, Behavior, and Social Networking
Serving Marietta and Smyrna, GA
Visiting Angels
MARIETTA, GA
2470 Windy Hill Rd SE #300
Marietta, GA 30067
Phone: 770-709-6884
Fax: 678-324-7612