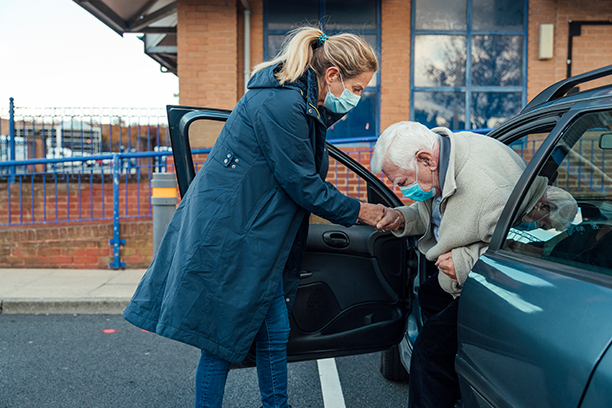 Senior Care in Phoenix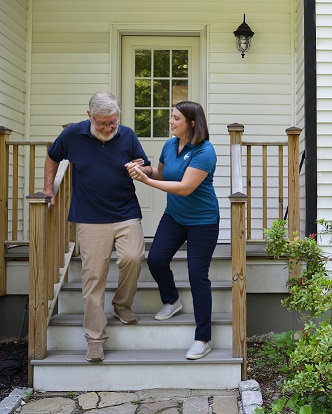 Home Safety Tips for Seniors
At Visiting Angels® Medford, the goal of our senior care is to help Phoenix area seniors live safer lives in their own homes. We accomplish this by providing detailed in-home care designed around their specific needs. To improve safety even further, we also encourage family members to make some simple home alterations to create more convenience throughout the space.
Falls result from all types of normal activities. To help your loved one avoid injury risk throughout their daily life, you can organize their home so they have easy and safe access to everything they need. Starting with the kitchen, consider adding hooks on the wall for pots and pans. This will allow them to easily grab and put away these commonly-used items.
The same goes for spices and other food products they use on a daily basis. Make sure they are on shelves that your loved one can access without reaching upward or bending down. Medications in the bathroom should be organized with the same idea in mind.
Another major way to improve the convenience in their home, is to make sure they have easy access to light switches. In the living room, you can rearrange their furniture so that they can reach the light switch from their favorite chair. As an alternative, you could install a 'clapper' system or some kind of remote lighting.
For those late night trips to the bathroom, a flashlight on the nightstand will help them easily illuminate their path and avoid any tripping obstacles.
In general, they should have quick access to everything they need without straining their body in any way. This will reduce the potential for life-altering falls and allow them to continue living safely in their own home.
Our Senior Care Options in Phoenix
We provide the dedicated in-home assistance many seniors need to continue their home lives and avoid the stressful move to a care facility. Our customized service will reduce the demands on family caregivers, improve home safety, and create a more comfortable and positive living environment. We offer:
Light housework and meal preparation
Bathing and grooming support
Medication assistance
Mobility and transportation
Daily companionship
And much more!
Compassionate Senior Care in Your Community
Our service area includes:
Phoenix
Medford
Grants Pass
Ashland
Talent
Jacksonville
Eagle Point
Central Point
and the surrounding areas
Are you ready to secure a safe and comfortable home life for your loved one? To learn more about our senior care in Phoenix, contact Visiting Angels Medford and schedule your care consultation today.
Serving Medford, Ashland, Grants Pass and Surrounding Areas
Visiting Angels
MEDFORD, OR
990 N Phoenix Rd #105
Medford, OR 97504
Phone: 541-773-5002
Fax: 541-773-5010