Senior Care in Melrose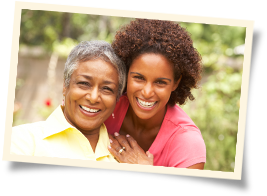 Welcome to Visiting Angels® Medford MA! We are the most trusted source for expert senior care around Melrose and nearby communities. Our trained caregivers provide compassionate assistance with a variety of daily needs to keep your loved one safe, happy, and content in their own home.
For most seniors, the biggest concern is finding a way to remain living in their own home, rather than an assisted living facility. Our mission is to make this goal possible for as many local seniors as we can. We provide dedicated care with a ranging scope determined by your exact needs. We will work closely with you to understand the exact situation of your loved one and come up with the ideal plan to keep them safe and secure.
Choosing Our Senior Care in Melrose
Effective senior care requires professional training and compassionate people. We bring all of that to the table with our amazing team of warmhearted individuals. Our caregivers at Visiting Angels Medford MA not only provide essential help around the house, but also bring a lively, warm demeanor that provides loving company and many uplifting benefits. We are here to make home life easier and more dignified for your loved one, and release your from the constant stress of providing that care on your own. With our help you can ensure their safety and comfort even when you're not around.
Our expert senior care services provide many benefits for families in Melrose, including:
A valuable respite for over-extended family members
Stress relief, comfort, and security for the entire family
Friendly companionship and warm conversation
Help with housework, errands, etc.
Mobility assistance and accident prevention
Medication reminders
Dignified hygiene care
And more!
Helpful Senior Care in Melrose From Local Professionals at Visiting Angels Medford MA
Thanks to our careful vetting process, you can count on our caregivers to provide crucial expertise and a warm, loving personality. Our mission isn't just to help your loved one navigate daily life in their home, but also to provide an uplifting presence and great company. With our compassionate caregivers on the job, you can count on your loved one receiving respectful, dignified care that makes their home life easier, safer, and more comfortable. We are proud to offer these senior care services around the following areas:
Melrose
Waltham
Malden
Belmont
Malden
Waltham
Arlington
And nearby communities
Call Visiting Angels Medford MA today to get more info about our dedicated senior care for the Melrose area.