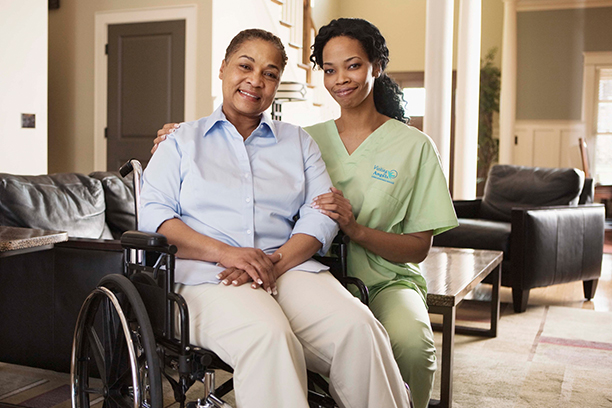 Dementia Care in Waltham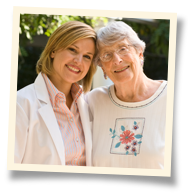 When They Ask To Return Home
Dementia care may come with many challenges you've never faced before. If you're looking after a loved one with Alzheimer's or dementia, it's not uncommon for them to experience moments of confusion or disorientation. In these scenarios, your loved one may ask to go home. If you're not sure how to answer, our team for the Waltham area can help.
At Visiting Angels® Medford MA, we work with seniors who have dementia and other memory disorders. We also work alongside family caregivers like you. Here are a few tips.
How To Answer When Your Loved One Asks To Go Home
"I want to go home." It's a frequent request made by those who have dementia, even when they're at home. For family caregivers who are managing dementia care, here's what our team in Waltham recommends:
Use soothing body language. It's not uncommon to tense up or get frustrated when someone with dementia makes an impossible request. That's the last thing you want to do in this scenario. As much as you can, try to exhibit calm and comforting body language. Use a tone of voice that you know will be soothing to them. If a gentle hand on the shoulder or a hug will help, incorporate these light touches into your response.
Make sure you're acknowledging their request. If your loved one asks to go home, you don't want them to feel ignored or slighted. Do acknowledge their request—you may even want to say you'll take them home, even if they're already there. Otherwise, even a response like, "I know," or "I understand," can be helpful. You may need to try out a few different answers to see what's most effective for your family member specifically.
Re-establish sources of comfort. By saying they want to go home, those with dementia are often communicating a feeling of discomfort or disorientation. You want them to feel settled and comfortable again. Taking a walk or looking outside at nature can be calming for them. You may want to play a favorite song, or flip through some photos. Once again, you'll soon get a sense of what activities bring them joy or peace.
Your Compassionate Partners for Dementia Care in Waltham
Dementia care can become more intensive over time, and you don't have to shoulder it alone. At Visiting Angels Medford MA, we offer professional caregiver support throughout the region, including:
Waltham
Arlington
Malden
Melrose
Belmont
And the surrounding area
Get dementia care in Waltham that can support both your loved one and their family caregiver. To learn more, get in touch with Visiting Angels Medford MA today.
Serving Medford, Malden, Melrose, Arlington, Belmont, Waltham, Lynn and Saugus, MA
Visiting Angels
MEDFORD, MA
1 City Hall Mall
Medford, MA 02155
Phone: 781-395-0023
Fax: 781-395-0025