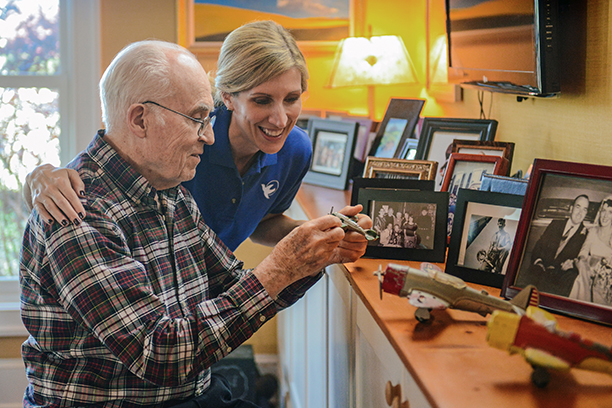 Senior Care in Belmont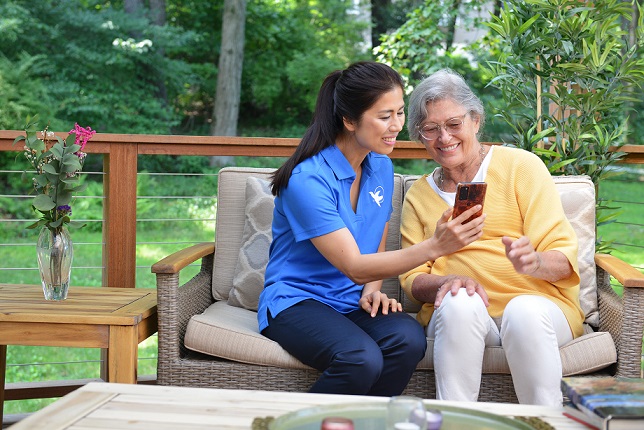 When You Feel Guilty Asking for Help
At Visiting Angels® Medford MA, our programs for senior care in Belmont provide as much emotional support as we do performing actual tasks. That's because we take a very personalized and holistic approach to senior care that some other providers do not.
One of the most common issues we help address are feelings of caregiver guilt. It seems no matter how overwhelmed a family caregiver may feel, they still have a lagging sense of guilt that they are somehow failing in their duties. We'd like to help put that idea to rest and help show that it is completely unfounded.
Understanding What's Behind Caregiver Guilt
First, it's important to understand that these feelings of guilt usually stem from the very honorable idea of caring for our elders as they once cared for us. This trait is something to be commended and is a true sign of moral character.
The problem arises when we begin to feel that we should be able to handle everything on our own. On some level, you know this is impossible–especially as your loved one's needs increase. Yet, you still cling to this vestige of stoicism that you may have been raised with.
The truth is today's world is different. We should still care for our loved ones, but many of us are still attempting to hold down full-time jobs in addition to caregiving, still have our own family obligations, and still need some time to ourselves to keep up with our own needs.
Don't spread yourself too thin when caring for a loved one. The truth is, if you are worn down, overburdened, and exhausted, you are not providing any kind of quality care anyway. When it comes to this point, seeking extra help from family and even outside help from professional caregivers is a way to fulfill your duty to your loved one by providing a stress-free and well-organized plan of care that works for both of you.
Our Senior Care in Belmont
We are operated and owned locally right here in Medford, MA. We already have an established local reputation for providing quality and compassionate senior care to Belmont area families.
Our caregivers have all undergone an exhaustive background vetting process, rigorous interviews, and are screened for personality traits like patience, empathy, and respect.
We meet with every potential new client for a free, in-home consultation, during which we also perform a thorough assessment of your loved one's needs, preferences, living situation, likes and dislikes, and personality type. This not only helps us match you with a caregiver who can meet your scheduling and care needs, but also will be an excellent fit for your loved one's personality and temperament.
We offer hourly rates and a range of payment options that make our senior care accessible to as many Belmont area families as possible. We're also available on your schedule. We can help anywhere from a few hours a week all the way to 24/7 care, if needed.
Using our Life Care Navigation™ program, we mix and match services from among our full line of regular and specialty services, including:
Companion Care
Personal Care
Palliative Care
Ready - Set - Go Home
Social Care
Dementia Care
Alzheimer's Care
End of Life Care
Safe & Steady Fall Prevention Program
Respite Care
Long Distance Caregiving
Our Senior Care Service Area
We're incredibly honored to serve our senior neighbors in Belmont, Waltham, Malden, Arlington, Melrose, and the surrounding area.
Let our trusted and compassionate caregivers help you overcome your undeserved caregiver guilt. Contact Visiting Angels Medford MA today to schedule a free, in-home consultation for our Belmont area senior care services.
Serving Medford, Malden, Melrose, Arlington, Belmont, Waltham, Lynn and Saugus, MA
Visiting Angels
MEDFORD, MA
1 City Hall Mall
Medford, MA 02155
Phone: 781-395-0023
Fax: 781-395-0025