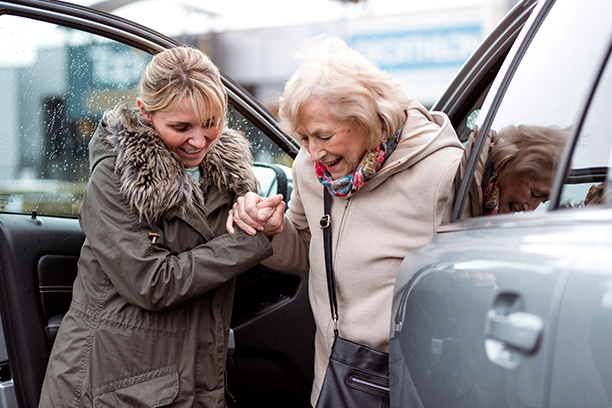 Long Distance Elder Care in Sharon
How Elder Care Can Help Your Family Find Peace of Mind
Helping a loved one get started with an at-home elder care service can be challenging no matter where you are. However, if you live hundreds of miles away from your loved one in Sharon, you may wonder how you can manage to set up services from afar.
With Visiting Angels® Sharon as your loved one's care provider, you'll have the support you need to arrange high-quality elder care services from a distance. We understand the unique challenges your long-distance family is dealing with, and we'll help you overcome them with ease.
About Our Long Distance Elder Care Services
Seniors who live far away from immediate and extended family members don't always have a reliable source of support to turn to when they encounter age-related difficulties. It's important for these individuals to have access to high-quality care that not only assists with physical challenges but also prevents senior isolation.
Here are some ways our supportive team can assist you with arranging care for your loved one in the Sharon area:
We'll discuss our services with you over the phone or by email, depending on which method is most convenient for your needs.
We'll offer thorough answers to your questions about our approach to care.
If any other family members are involved in your loved one's care, we can conduct a phone consultation with them as well.
In order to get to know your loved one better, we'll meet with them for a one-on-one visit.
Once we've gained an in-depth understanding of your loved one's needs, we'll design a personalized plan of care including the specific services they require.
Based on your loved one's personality, care needs, and scheduling preferences, we'll match them with a compassionate caregiver from our local team.
Throughout the caregiving process, we'll keep you and other family members updated on your loved one's well-being.
If we observe any sudden changes in your loved one's physical condition or emotional state, we'll get in touch with you right away.
To ensure high-quality care for our care recipients, we conduct frequent drop-in visits and regular check-in calls.
Get in touch with Visiting Angels Sharon today to request more information about our long distance elder care program. We're prepared to provide at-home care for seniors in Sharon, Farrell, Greenville, Grove City, Hermitage, Sharpsville, Shenango, and Transfer, PA, as well as Hubbard, McDonald, Mineral Ridge, Newton Falls, Niles, Warren, OH, and nearby communities.
Serving Communities of Mercer (PA) and Trumbull (OH) Counties
Visiting Angels SHARON, PA
734 Stambaugh Ave
Sharon, PA 16146
Phone: 724-342-2273 (Mercer)
or 330-983-5449 (Trumbull)