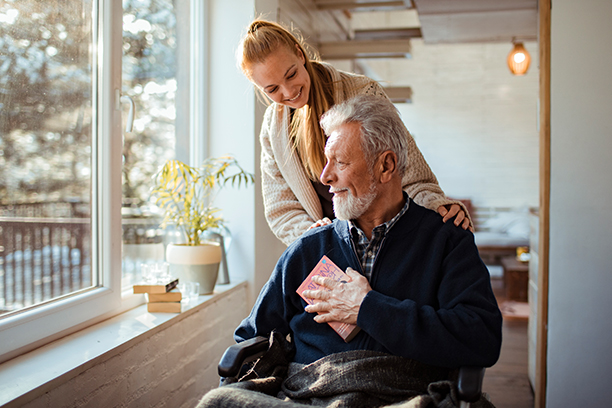 Our Experience
Experienced Elderly Care Services in Sharon PA
When families search for elderly care services, experience is always one of the most important requirements for a caregiver. No one wants to trust their loved one to a caregiver who is learning on the job. That's why, at Visiting Angels Sharon PA, we always hire the most experienced elderly care services providers available.
The caregivers from Visiting Angels Sharon PA have been chosen for their previous experience and expertise in elderly care services. We have a rigorous selection process that each of our elderly care services providers must go through prior to joining the Visiting Angels team. Each of our caregivers starts by going through several interviews. Once we are confident they have the skills necessary to become a Visiting Angel, we ask for potential caregivers to supply us with a list of references. Only the best of the best are asked to become elderly care services providers for Visiting Angels Sharon PA.
Our experienced caregivers are the backbone of our organization. Without them we couldn't do what we do each day. We trust our caregivers to provide superior care each and every time they are with a client. They are expected to treat their clients with the same care they would treat a member of their own family. We know you have put your trust in our caregivers, and in our organization as a whole, to provide the best care possible. We won't let you down.
When you choose Visiting Angels Sharon PA for elderly care services, you can be confident you will be matched with the best caregiver for your needs. We work closely with the clients we serve to ensure they have a caregiver with the skill set they require. We also ensure the personality match between caregiver and client is a positive one. We want you to be comfortable with your caregiver and to develop a rapport with them. You will find our caregivers to be kind, outgoing, compassionate individuals who are a joy to get to know.
For experienced elderly care services in the Sharon PA area and in Trumbull County OH, please call our office today. We look forward to meeting you and learning about your needs.
Serving Communities of Mercer (PA) and Trumbull (OH) Counties
Visiting Angels SHARON, PA
734 Stambaugh Ave
Sharon, PA 16146
Phone: 724-342-2273 (Mercer)
or 330-983-5449 (Trumbull)