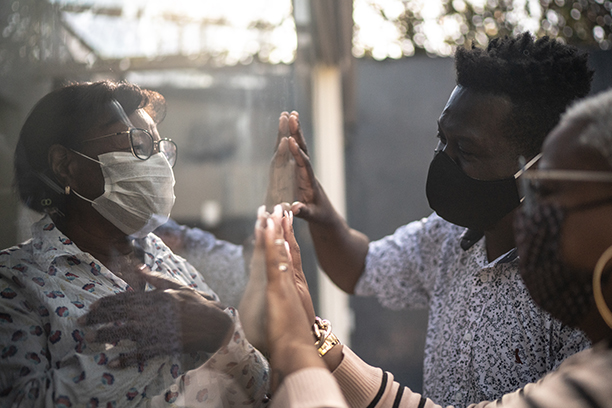 How Transitional Care in Sharon Reduces Hospital Readmissions
Ready-Set-Go Home with Transitional Care
Your loved one's return home from the hospital should be cause for celebration, not worry. However, if they are elderly, there are a number of reasons to be concerned about their transition from hospital to home. Many elderly adults experience complications following a hospital discharge that require them to return to the hospital. To reduce the high rate of rehospitalization among the elderly, we have designed a transitional care program for seniors in the Sharon area community.
This program is known as Ready-Set-Go Home and gives seniors a head start on a smooth recovery. First, we visit elderly adults while they are still hospitalized, helping their loved ones plan for their discharge. Then, our caregivers deliver compassionate in-home services customized to seniors' needs. Throughout this process, the staff at Visiting Angels® Sharon work tirelessly to help facilitate high-quality care that enables seniors to remain at home instead of returning to the hospital.
What Causes Readmissions in Sharon?
There's not a sole cause of elderly adults being readmitted to the hospital, and it is likely a combination of factors that makes rehospitalization so prevalent for this age group. One of the main concerns for seniors is that they are not always capable of looking after their own well-being during the recovery process. Following an illness or injury and resulting hospital stay, they could feel tired and weak and may be dealing with mobility limitations or memory concerns. This combination of factors can result in them skipping important steps prescribed by their doctor, misremembering medication schedules, and engaging in risky behaviors.
As almost 20% of Medicare beneficiaries are rehospitalized 30 days or less after being discharged, it's important for families to take steps to reduce the risk their loved one will endure complications that could send them back to the hospital.
How Transitional Care Helps
Our transitional care program at Visiting Angels Sharon promotes the well-being of seniors before they are discharged from the hospital and well after they finally return home. We assist with different daily activities and tasks, provide reminders, and offer transportation to appointments. Our caregivers can even cook healthy meals for care recipients and act as a soothing presence that motivates seniors during the recovery process.
Learn more about transitional care through a free consultation. We can meet with families in the Sharon, PA area, including the nearby towns of Farrell, Greenville, Grove City, Sharpsville, Shenango, Hermitage, and Transfer, as well as communities in OH such as Hubbard, McDonald, Mineral Ridge, Newton Falls, Niles, and Warren. Call Visiting Angels Sharon today!
Serving Communities of Mercer (PA) and Trumbull (OH) Counties
Visiting Angels SHARON, PA
734 Stambaugh Ave
Sharon, PA 16146
Phone: 724-342-2273 (Mercer)
or 330-983-5449 (Trumbull)