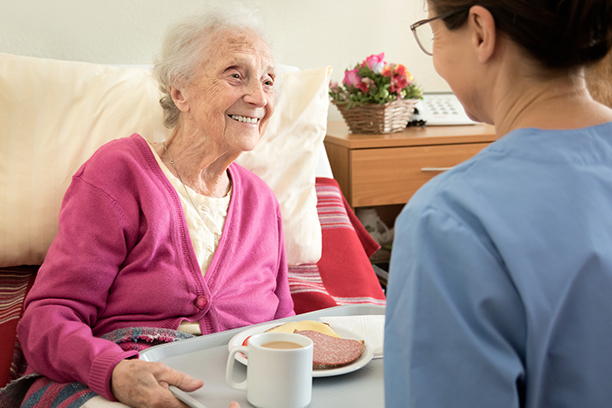 Our Staff
Meet Our Experienced Staff
Elaine Poker-Yount, Community Liaison:
Elaine provides education, outreach and support to the greater Phoenix Community as head of our "Resource Source" program. Elaine shares her extensive eldercare resource information through discussions "Resources for Aging Loved Ones" with seniors and others caring for their parents or grandparents. She speaks to educational and healthcare groups, women's groups, active adult communities, church organizations and writes a column on aging resources for the Arizona Republic. Her duties include in-home assessments and care coordination while focusing on education about the resources Visiting Angels provides. Elaine lets people know where to go to get real assistance with legal, health, veterans and a variety of hard to find local care needs. Elaine is a graduate of the University of Wisconsin and is the former President of Senior Summer School. She has been working with seniors and boomers for over 20 years in a recreational and educational capacity. Elaine is a member of the Arizona Mature Workforce Initiative, part of the Governor's Advisory Council on Aging and is the current President of the East Valley Human Service Professionals (HSP) organization. Elaine has long range care responsibilities for a parent living in another state.
Monica Bananto, Manager, Care Management:
Monica Bananto was born and raised in Southern California. Her sibling and she were the first generation of Americans with both parents migrating from Argentina. Her professional background was in Dental and Office Management. Monica also has experience working in Corporate and as a Regional Executive Manager. She was also the Key Volunteer and Ombudsman for active military families, which allowed her to help families with resources and provided guidance to their new location.
She has worked in the Health Care industry in Arizona since 2011 and has focused more towards seniors and their families in Home Health and Home Care. Monica is also a board member for both Arizona In-Home Care Association (AZNHA) and Human Service Professionals East Valley (HSP EV) It has always brought her joy to be able to give and help others. Her motto is: "Doing the right thing while treating others as you would like to be treated".
Melissa McCracken, Care Manger:
Melissa was born and raised in Erie Pennsylvania. She has been married for 22 years to her husband who is a United States Marine and has 3 sons. She was very active with many programs aimed at helping military families over the last 20 years, and was an On Installation Trainer for the L.I.N.K.S. program, which helped spouses new to the military navigate military life. Upon his retirement, after 24 years of service, they are planting roots in the Phoenix area. She is currently attending American Public University where she is earning her BS in Healthcare Management. She hopes to continue her education and focus on getting to know her community while helping seniors and their families and loved ones.
Chris McIntyre, RN, Care Manager/Office Manager:
Chris was a nurse for St. Joseph's Hospital in Phoenix and Akron City Hospital in Ohio before coming to Visiting Angels as a Caregiver in 2007. Promoted to managing the office, Chris is the person most in touch with our clients and caregivers on a daily basis. Hands on direct care experience with Visiting Angels clients, as well as care for her own parents and in-laws, allows Chris to be sensitive to the issues facing those whose ability to remain in their own homes is important to their end of life needs. Chris administers the drug-testing program, manages the office processes and maintains the schedules to coordinate visits for the clients and caregivers.
Connie Hacker, Care Manager:
First a church secretary, then direct caregiver from 2004-08, Connie left Visiting Angels to provide office services to a large, over-55 homeowners association. She returned to offer her calm demeanor and hands on skill as a caregiver to our clients. Connie was promoted to Care Manager/Office handling scheduling, billing, long-term care processing and phone services. She was trained and worked as a chiropractic assistant, studied occupational therapy at Ohio State University and has for many years provided care to developmentally disabled adults in her home. Connie assists with care for her mother in another state and understands the dilemma faced by families handling multiple priorities.
Visiting Angels Mesa specializes in taking care of clients in the East Valley, including Apache Junction, Mesa, Tempe, Gold Canyon, Queen Creek and San Tan Valley. Call for your free assessment today!
Serving Tempe, Mesa, Apache Junction, Queen Creek, Sun Lakes, Gold Canyon, San Tan Valley, Florence, Chandler & Gilbert
Visiting Angels
MESA, AZ
701 W Southern Ave #103
Mesa, AZ 85210
Phone: 480-833-8247