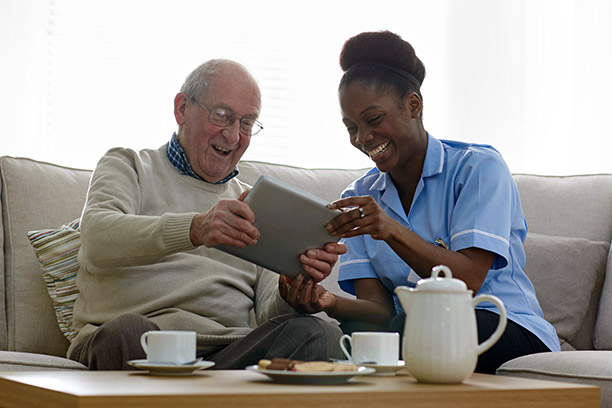 Alzheimer's Care Services
Specialized Alzheimer's Care from Visiting Angels Metro East, IL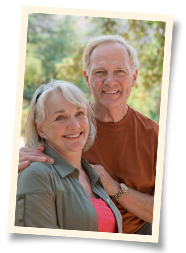 Receiving a diagnosis of Alzheimer's or dementia can stop you in your tracks. Perhaps you've noticed a loved one forgetting things or displaying changes in personality and assumed it was just part of aging. While these things can occur with age, a diagnosis of Alzheimer's is more progressive and raises a different set of concerns. Family members often wonder if their loved one will be able to continue living at home or how they will be able to provide assistance to a suffering loved one while still tending to their own affairs. Visiting Angels Metro East, IL can help with our experienced Alzheimer's care.
Experienced Alzheimer's Care
You can trust the Alzheimer's care services provided by Visiting Angels Metro East, IL. The Alzheimer's Foundation of America worked directly with Visiting Angels to design a training program for Alzheimer's care. We saw a need to create a program which would address the particular nuances associated with caring for someone who suffers from a memory disorder. As part of our commitment to providing the best non-medical care possible, we partnered with this trusted foundation to design the first training program of its kind. Finding ways to provide top notch Alzheimer's care to our clients is something Visiting Angels Metro East, IL is proud of.
Live Safely at Home with Alzheimer's Care
Alzheimer's care from Visiting Angels Metro East, IL can provide your aging parent with the assistance they need in order to live safely at home. Common causes for worry include whether or not a loved one will forget to take their medications or take the wrong dose. Concerns often arise in regards to meals as families wonder whether their loved one will remember to eat or to follow a physician prescribed meal plan. Transportation is also an issue for sufferers of Alzheimer's, as getting lost is easy and many no longer drive. Alzheimer's care from Visiting Angels Metro East, IL can help alleviate these concerns by providing needed assistance.
As your loved one's disease progresses it's important to have a trusted caregiver in place to help. It can be challenging to introduce a new caregiver as your family member gets further along in their illness. This is why it is imperative to establish a relationship with an Alzheimer's care professional from Visiting Angels Metro East, IL as soon as possible after diagnosis. Our Angel companions are skilled at earning the trust of their clients and helping them feel comfortable.
If you have an aging loved one who has been diagnosed with Alzheimer's or dementia, contact Visiting Angels Metro East, IL for supportive care.
Serving Communities in St. Clair, Madison, Monroe and Randolph Counties IL
Visiting Angels
BELLEVILLE, IL
347 Covington Drive #A
Waterloo, IL 62298
Phone: 618-257-2200
618-939-5800
Fax: 618-257-2205