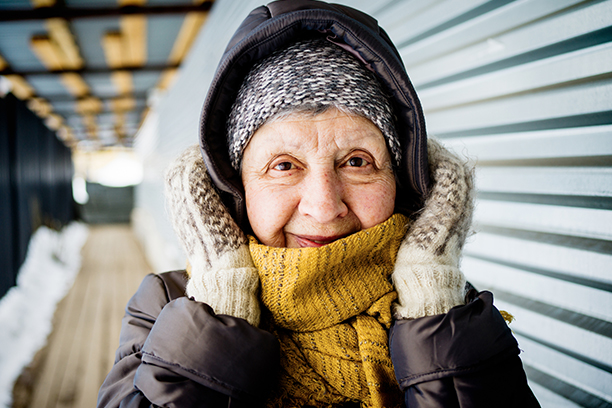 Community Events
St. Augustine's wants you to eat soup Thursday for a good cause – April 13th, 2017
Thursday, don't bother to pack your lunch for work. Just head to St. Augustine of Canterbury Catholic Church in Belleville.
From 11 a.m. to 2 p.m. Thursday, the parish hall will be filled with hungry diners enjoying the third annual Empty Bowl Soup Luncheon. Local restaurants and organizations are providing all the soup you can eat — choose from 20 — plus bread and water, for $10 a person at the door. You can also separately purchase dessert and other beverages.
Last year, 250 people attended and the event raised $2,500, said Wanda Knepper, coordinator of Social Concerns Ministries at the church. That was up $600 and 70 more people than the first year. So, fingers are crossed for attendance of 300 or more this year.
"The money we raise goes to our parish food pantry, which serves about 50 people a week," said Wanda. Soup remaining from the luncheon will go to the pantry.
Soup choices range from Smoked Tomato Bisque (Peel Wood Fired Pizza) and Thanksgiving in a Bowl (Visiting Angels) to Strawberry Soup (MindsEye Radio for the Blind) and Pot Luck Chili (St. Augustine Choir).
There will be a silent auction and voting for Diner's Favorite soup. Plus, the first 150 diners will get a ceramic soup mug to take home.
St. Augustine of Canterbury Catholic Church is at 1910 W. Belle St., off North Belt West at Columbus Drive in Belleville.
Read more here: http://www.bnd.com/living/magazine/article143689019.html#storylink=cpy
Visiting Angels in Metro East, Illinois, provides senior care services in St. Clair, Madison, Monroe and Randolph Counties.
Please call 618-257-2200 today for your FREE in-home assessment.
Serving Communities in St. Clair, Madison, Monroe and Randolph Counties IL
Visiting Angels
BELLEVILLE, IL
347 Covington Drive #A
Waterloo, IL 62298
Phone: 618-257-2200
618-939-5800
Fax: 618-257-2205