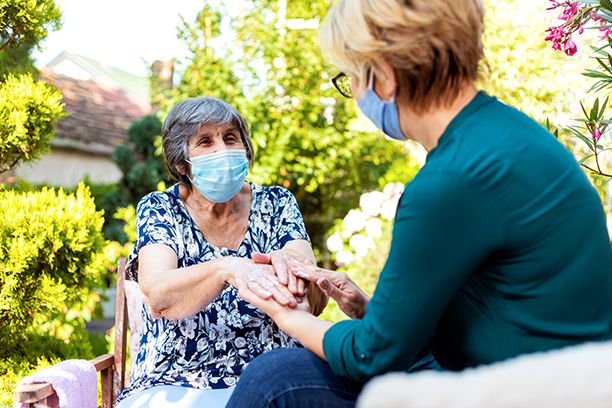 Our Experience
Searching for a caregiver for your loved one with Alzheimer's or failing health can be challenging. You require a caregiver with experience and a caring touch. How do you find someone who can meet all your needs? Call Visiting Angels Miami.
At Visiting Angels Miami, our staff of experienced caregivers can help with everything from Alzheimer's care to respite care. Our services can range from just a few hours to daily around the clock care. We are proud to have on staff professional, compassionate caregivers for Alzheimer's care, dementia care, elderly companion care, and a variety of other services.
When you choose Visiting Angels Miami, you can be confident your caregiver will have the experience you need. The caregivers we hire are never trained on the job. Each of our caregivers comes to us with many years of experience and a commitment to providing quality care. Before joining our team, individuals participate in a lengthy interview process which includes an extensive reference check. We ask each individual wishing to become a 'Visiting Angel' provide a lengthy list of references from previous clients, medical professionals, health care agencies or other organizations that can vouch for their character and experience. Only after this exhaustive process is someone invited to join our team.
Before we offer anyone a position with Visiting Angels we ask ourselves, "Would we recommend this person to our own family?" If we aren't confident in their ability to provide the highest quality care for our own family, we won't recommend them to yours.
Because finding the most qualified and caring professional is essential to quality care, we also ask you to be a part of the process of selecting your caregiver. By involving our clients in the selection process, we are confident that each client has the caregiver that will best meet their needs.
If your family needs a caregiver for Alzheimer's or is in need of companion care in the Miami area, we invite you to call our office to learn more about our experienced team.
Serving Miami-Dade County, FL Metro Area
Visiting Angels MIAMI, FLORIDA
8501 SW 124th Ave #310A
Miami, FL 33183
Phone: 305-728-3153
FL Lic: 30211346