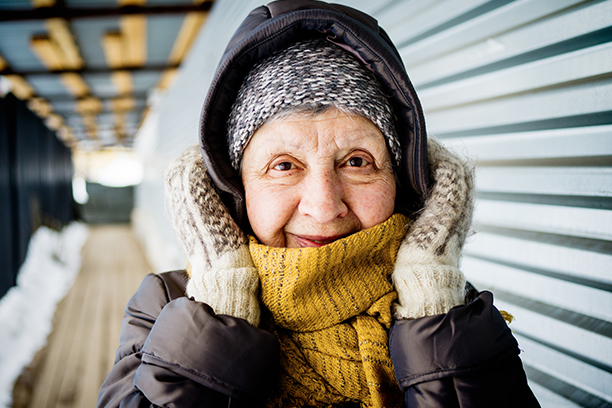 Elder Care: Fall Prevention Program for North Miami, FL Seniors
Fall Prevention Elder Care Services in Miami, Miami Beach, and Surrounding Areas
One single fall can change the life of a senior forever. Falling can bring about physical and emotional changes that will forever alter their lives.
Just the fear of falling can cause a senior to stay away from the people and places that they love the most. As these isolating behaviors become habitual, feelings of anxiety and depression can develop. Visiting Angels of North Miami offers the elder care program Safe & Steady Fall Prevention to prevent Miami seniors from falling and disrupting their day-to-day life.
How Falls Affect Mental Health
A fall can change the life of a senior in a variety of ways. As a result, a senior may go to drastic measures to prevent themselves from falling. Events such as family gatherings and birthday parties are avoided. Relationships that they have managed over the years can begin to slip away. What was once just a concern can turn into a debilitating fear.
How to Lower Your Risk Factors
Contrary to popular belief, falls do not just happen. In our Safe & Steady Fall Prevention program, we help our clients minimize their fall risk. Falls do not "just happen".
Medical issues, physical conditions, and their home environment could all raise a senior's fall risk. Some individuals may deal with factors from all three categories. For example, one person could have arthritis, poor eyesight, and a lack of night lights in the hallway. These factors all correlate to high fall risk. Once we acknowledge these factors and correct them, the senior has less of a chance of falling.
Visiting Angels of North Miami is here to help prevent falls throughout the local senior community. We are educating seniors, their families, and service providers about fall and injury prevention.
Interested in learning more about our elder care program? Contact our offices today at 305-505-2294 for more information.
Serving Miami-Dade County Metro Area, Aventura, Miami Beach, and Surrounding Areas
Visiting Angels NORTH MIAMI, FLORIDA
11900 Biscayne Blvd #104
North Miami, FL 33181
Phone: 305-505-2294