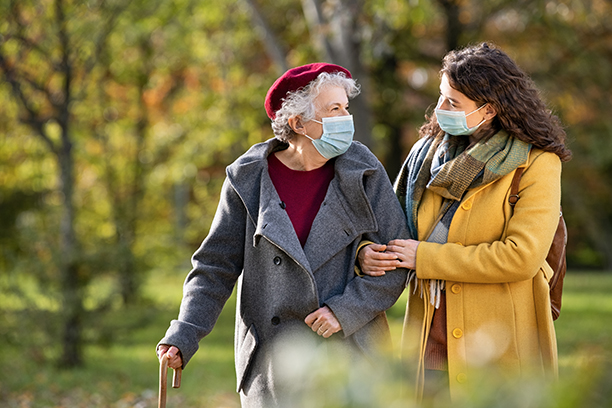 In Home Care in North Miami, FL and the Surrounding Area
As a leading figure in the in home care industry, Visiting Angels of North Miami has worked with families from different backgrounds, schedules, circumstances, and more. During our experience, we are often asked the simple question: "What is home care?" The true answer depends on your needs. When searching for in home care, the number of options available can be confusing.
Some questions that you may have during your senior care journey are:
"Will a caregiver help my loved one maintain their independence?"

"Will a caregiver respect my home?"

"Can I trust a caregiver to take care of my loved one?"
All these concerns are valid, and they deserve valid answers. At Visiting Angels of North Miami, we can provide those answers for you.
In Home Care for Families in Miami, North Miami Beach, and Nearby Cities
Often, families need as much time as possible to research what kind of care would be right for their loved one. But sometimes life doesn't give you that luxury. If you require immediate care, Visiting Angels of North Miami can provide exactly what you need.
We can help our clients during many different situations including a late-day discharge or from a medical facility, or a general emergency. We're also able to provide hospital assistance, assisted living bedside care, or care to someone who's being discharged from a hospital or a rehabilitation facility.
Is your loved one going through a transitional period? Our Angel companions can ensure that the transition is as smooth as possible. For example, we can help them move from an assisted living facility to a family member's home or relocating from another residential area.
Visiting Angels of North Miami can help you ease the burdens of finding in home care in many ways including:
Meeting with you to discuss costs, scheduling, and types of care

Scheduling an in-home visit

Creating a personalized care plan

Coordinating a caregiver meeting

Adjusting the care plan or routines as needed through consistent communication and monitoring
For more information on in home care and to schedule a free consultation call Visiting Angels of North Miami.
Visiting Angels of North Miami
11900 Biscayne Blvd #104
Miami, FL, 33181
305-505-2294
Serving Miami-Dade County Metro Area, Aventura, Miami Beach, and Surrounding Areas
Visiting Angels NORTH MIAMI, FLORIDA
11900 Biscayne Blvd #104
North Miami, FL 33181
Phone: 305-505-2294