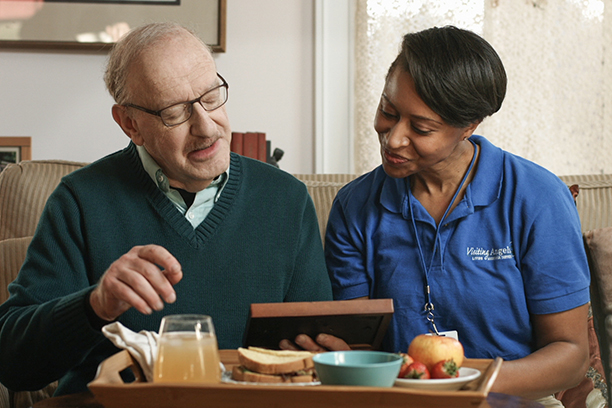 For Our Elderly Care Professionals in Kilmarnock, VA, Character Counts!
Visiting Angels provides reliable, consistent elderly care services for families in White Stone, Gloucester, Kilmarnock and the surrounding areas in Virginia
It goes without saying that your elderly parent or loved one is an important member of your family. They have raised you, supported you, and given you the love and care you needed throughout your life. Now that they are getting older, you want to be able to care for them the same way they cared for you. When you make the decision to seek professional assistance for your loved one, you want a caregiver you can trust. You want someone who is compassionate, knowledgeable, and able to put your loved one at ease. You want in-home senior care from Visiting Angels, NNMP.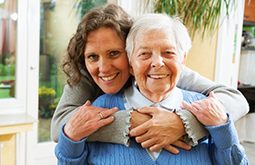 At Visiting Angels in Kilmarnock, VA, character counts. There are many elderly care professionals who are knowledgeable about senior care on a practical level. However, it takes a special caregiver to be able to form a trusting relationship with their client.
Our agency chooses to work with elderly home care providers who are dedicated to treating seniors with dignity and respect. Visiting Angels, NNMP, seeks out caregivers who have the kind of compassionate demeanor we would want in a caregiver for our own loved ones.
Elderly Care Providers Families in Kilmarnock and Surrounding Areas Can Trust
You can have confidence in the care your loved one receives from Visiting Angels, NNMP. Our agency has an intensive interview process we use to screen potential caregivers. We perform a comprehensive background and criminal history check, follow up with references and verify claims of previous employment. The care and safety of your loved one are important to us and so is your peace of mind. You can rest easy when your loved one has elderly home care support from Visiting Angels, NNMP.
Your loved one's safety matters at Visiting Angels. When you decide to get started with senior care services from our agency, we will perform a safety assessment in your loved one's home. Our professional administrators can check the home for fall risks you may have overlooked. We can also provide you with our helpful fall prevention brochure which gives useful tips for keeping your loved one safe. Adult home care services from Visiting Angels NNMP tend to your loved one's needs in a way few other agencies can.
Contact Visiting Angels in Kilmarnock, VA, today to learn more about our elderly care services and how our compassionate caregivers can help.
Serving Kilmarnock, White Stone, Heathsville, Saluda, Urbanna, Tappahannock, Gloucester and The Surrounding Areas
Visiting Angels
NORTHERN NECK-MIDDLE PENINSULA VIRGINIA
68 S Main St
Kilmarnock, VA 22482
Phone: (804) 435-2229
Gloucester 804-695-2889
Fax: 888-262-0951