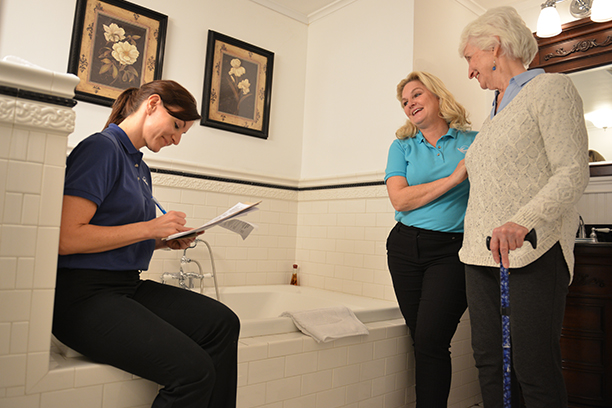 How Caregivers Make Families Closer in Salisbury & Easton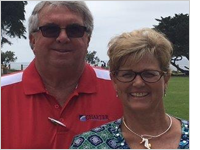 Caregivers, like those at Visiting Angels Mid-Eastern Shore, play a big role in keeping seniors safe, secure, and independent. But caregivers don't just make life easier for seniors. Often, they make life easier for entire families.
As the owner and director of Visiting Angels Mid-Eastern Shore, Cindy Christensen knows this better than anyone. Cindy and her daughter Brooke employ nearly one hundred caregivers in the Eastern Shore area, with offices in Easton and Salisbury, MD. In the four years since opening her first office, Cindy has seen the positive impact that caregivers can have on families time and time again.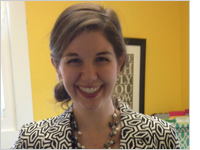 "We've had so many families say to us, 'I don't know what I would have done without Visiting Angels."
Family Caregiving Can Strain Relationships
When you're caring for your mom or dad, caregiving can become the focus of every visit to your parent's home. Instead of one-on-one time, you're focused on caregiving activities: cleaning the home, getting groceries, doing laundry, and countless other small tasks.
Chores can make you feel resentful, and it can make your loved one feel neglected. "Seniors don't need their kids to do all that stuff," Cindy says. "But they do need their attention."
In Cindy's experience, loneliness plays a much bigger role in seniors' well-being than many family members realize. "I think loneliness is a huge factor with our seniors. I think seniors don't want to admit that."
The effects, ultimately, go beyond emotional health. "They don't feel well enough to take care of themselves. They don't feel well enough to get up and make meals or go outside during the day."
Meanwhile, family caregivers are often wracked with stress and anxiety. Between work, family, and other commitments, it becomes harder and harder to find time for caregiving. Yet every hour you're not by your mom or dad's side is an hour you need to worry about their safety.
These are problems faced by families throughout the Mid-Eastern Shore, from Easton to Salisbury and beyond. But they're problems a caregiver can help with.
Let Caregivers Take Care of the Hard Stuff
In her time in the caregiving business, Cindy has witnessed the way caregivers make life easier for families in Easton, Salisbury, and the rest of the Mid-Eastern Shore.
"What I say to seniors' family members is: let us to do the hard stuff. You can continue to be the daughter or the son. This way, you're not killing yourself after working your own job and taking care of your own family."
Cindy, who currently manages the Salisbury office of Visiting Angels Mid-Eastern Shore, says that hiring a professional caregiver makes it much easier for seniors and their children to spend quality time together.
"If you let us take care of daily chores, when you come over, you can give your parent your undivided attention. You can make time for conversation. You are able sit down for dinner with your mom or dad and actually enjoy the meal because the caregiver made it that day."
Cindy's caregivers in Salisbury also play a crucial role in alleviating feelings of loneliness in local seniors.
"What we emphasize is above-and-beyond, exceptional companionship, of really creating a relationship. Yes, we're here to change your sheets. Yes, we're here to do your laundry. But doing that offers an opportunity for conversation and starting a relationship."
Alleviating those feelings of loneliness makes life more livable for seniors. It also makes it easier for seniors to get the care they need.
"We want to give confidence to our clients. It's really important that they're in charge. They ask for help now where they wouldn't have asked before."
"Our caregivers love their clients. They want to do everything for them."
By taking over caregiving duties, Cindy's team of caregivers have reduced the anxiety faced by many family caregivers in the Salisbury area. She says that when you hire a caregiver agency, it's the agency's job to "keep an eye on everything." That, more than anything else, can be a lifesaver for family caregivers.
"It allows families to save their sanity. They know they can sleep all night, or go to work during the day, and mom or dad is taken care of."
Contact Visiting Angels Mid-Eastern Shore today at 443-746-0494 for a free care assessment. We have caregivers based in Salisbury and Easton, and serve seniors in St. Michaels, Chestertown, Ocean City, Berlin, Kent Island, and the surrounding areas.
Serving Easton, Salisbury, St. Michaels, Chestertown, Kent Island and the Eastern Shore
Visiting Angels
MID EASTERN SHORE
221 Glenwood Ave
Easton, MD 21601
Phone: 443-746-0494
Fax: 443-552-0948