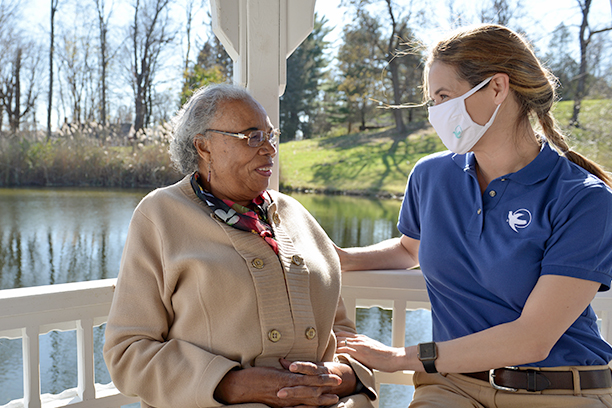 Our Staff Visiting Angels Eastern Shore, MD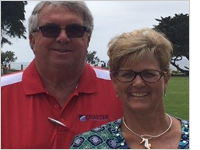 Cindy Christensen: Owner/Director
Cindy has worked with seniors in a variety of ways for as long as she can remember. She was excited to have the opportunity to open this Visiting Angels office with her husband, Buzz, helping ensure that seniors on the Eastern Shore are getting the care they need. Cindy has a hands-on approach with both the Salisbury and Easton offices. She also became a champion for women in higher education as a PEO sister when she graduated from Salisbury University.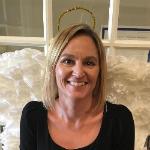 Ilo Richardson, RN: Easton Area Director
Ilo has held many positions within Visiting Angels. In 2014 she worked as a caregiver until an Office Assistant position opened up. After a time she decided to follow her passion and left to pursue her RN degree. In 2019 we were delighted to hear back from Ilo and hired her as a supervising RN and then in early 2020, Ilo picked up the responsibility of Area Director using all her talents and experience to keep our Easton office operating smoothly.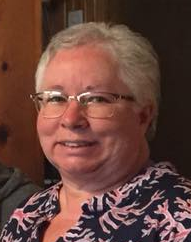 Patti DeWitt, RN: Head Nurse

Although she was not able to officially join our team until 2018, Patti has been instrumental to Visiting Angels of the Eastern Shore since its founding in 2013. She brings to the agency a deep gift of passion and a wide range of experiences. Patti is a skilled teacher and is especially knowledgeable about Alzheimer's and Dementia care.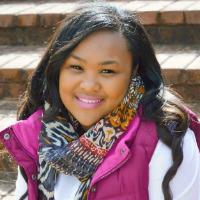 Korea Steger: Administrative Assistant

Korea had been a caregiver with Visiting Angels off and on while earning her Bachelor's of Science degree in Psychology from the illustrious Clark Atlanta University. Having relocated back to the area, we were able to bring Korea into the office where she has been a wonderful addition. Korea is currently working on her Masters degree in Health Information Technology at University of Maryland Baltimore County and we are so happy to have her in our Easton office for as long as we can.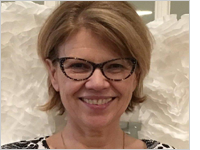 Suzanne Toth: Business Office, Payroll and Invoicing

Suzanne comes to Visiting Angels with several years of experience as a business office and human resources manager in the health care industry. In her free time, Suzanne loves to pay Pickleball, volunteers for Catholic Charities, and helps animals in any way she can. You can reach Suzanne in our Salisbury office, 443-210-2007.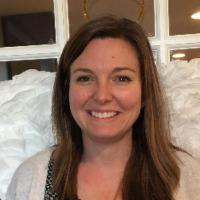 Elise Goad: Business Office, Bookkeeping

Elise came to Visiting Angels with a close personal connection to Alzheimer's and the challenges of being a family caregiver. With a love for finance and relationship building, Elise says it was a wonderful bonus to find a position in a company where she could glean resources and talk to others with the same struggles. You can find Elise at our Salisbury office 443-210-2007.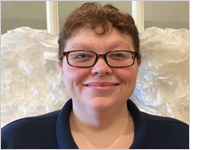 Penny Smith: Head Scheduler
Penny came to us with experience as a CNA and EMT. She became one of our angels in 2015 and, after serving in the field, joined the office staff to put her 10 years of scheduling experience to use. You can reach Penny at our Salisbury office, 443-210-2007.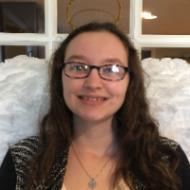 Journey Smith: Administrative Assistant, Scheduler
Journey joined the Visiting Angels team in February of 2020 bringing her logistics experience and kind, calm spirit. Having already earned an Associates degree with a certificate in business management, Journey is now pursuing another Associates in Medical Office Administration.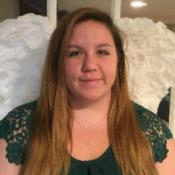 Erica Estrada: Evening and Weekend Office Support
Erica became a CNA/GNA in 2012 and worked for the Veterans Administration for two years until joining the Visiting Angels team in 2014. While she explored new adventures and figured out what direction she wanted to take, Erica continued to work on and off for Visiting Angels through the years. She is now in the final stages of earning an Associate's degree in Business Management and Accounting and, after completing a summer internship with us, has accepted a position filling in a much needed gap in our services.
Brooke Phulesar: Community Liaison
Brooke has been with Visiting Angels since the Easton office opened in 2013. She enjoys being able to connect with the surrounding community in various way through involvement with multiple Chambers of Commerce, civic organizations such as Chesapeake Women's Network, and professional organizations such as the Mid Shore Nursing Assistant Advisory Council (MSNAAC). To learn more about what MSNAAC is doing in the Nursing Assistant community be sure to visit www.msnaac.org.
Brooke has also had the opportunity to become a Certified Dementia Practitioner and is proud to support the Walk to End Alzheimer's.
Always a musician, Brooke has enjoyed getting to integrate her passions with her work at Visiting Angels. From playing ukulele and singing to clients to facilitating drum circles with groups all over the Eastern Shore. To learn more about drum circles and how Brooke could come to your group please feel free to call her at our Salisbury office, 443-210-2007, or follow her on Facebook at Drum Circles with Visiting Angels.
Amanda Hurley, RN: Salisbury Area Supervising Nurse
Amanda's family history with Alzheimer's and Dementia is what led to her pursuing a career in nursing. After working for PRMC for some time in their general surgery unit she became one of her grandfather's primary caretakers helping him and her grandmother. When her family started services with Visiting Angels she was impressed with the organization and was delighted to have the opportunity to join the team.
Benita Harris, RN: Berlin Area Supervising Nurse
Sherry McFarland, CDP: Berlin Area Director
Sherry came to us with 27 years experience as an Office Administrator in the healthcare industry with a strong knowledge of Alzheimer's/Dementia as well as other mental health diseases and she obtained her Certificate as a Dementia Practitioner in 2018. Sherry joined Visiting Angels in 2015 as our Administrative Assistant/Case Manager and has used her talents and experience allowing her to become the Area Director in June 2018 and keeps the Berlin office operating smoothly. In her free time... she enjoys living by the beach with her husband, 6 children, and 1 granddaughter. You may also see her out and about with the Ocean Pines Chamber of Commerce as she is the Chair Ambassador. You can reach Sherry in our Berlin office,
443-664-8220
Serving Easton, Salisbury, St. Michaels, Chestertown, Kent Island and the Eastern Shore
Visiting Angels MID EASTERN SHORE
221 Glenwood Ave
Easton, MD 21601
Phone: 443-746-0494
Fax: 443-552-0948